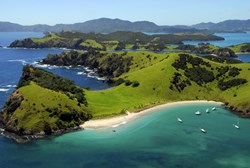 Kansas City, MO (PRWEB) July 30, 2013
Cruise lines, just like consumers, are sensitive to rising prices at the pump. For passengers, that means European driving vacations with gas prices as high as almost $10 a gallon in Turkey, Norway and the Netherlands, are a less attractive option than an all-inclusive cruise. Cruise Dreams is already noticing an increasing demand for European cruises from individuals, groups and especially incentive travel programs that have already decided on a European experience but are concerned about land travel costs.
"European cruises have always been some of the most sought-after cruises," explains President Kim Gibbons, founder and president of Cruise Dreams an agency known for group travel and group cruises, "but with the economy taking a toll on the gas prices in Europe, we're taking immediate action to fill that demand and also introduce our clients to the new possibilities with the ship deployments."
European cruise staterooms will be in high demand in 2014 and the more popular ones may sell out earlier than most passengers expect as fewer ships will be in Europe next year. Two in particular popular for groups and individuals are:
Celebrity Cruise Lines Reflection 11 Night Rome to Naples cruise is one that is a perennial favorite for both experienced and less well-traveled passengers. Cruise Dreams often reserves more space than their groups need to allow individuals to take advantage of savings and bonus extras. This cruise in July sails round-trip from Rome's port of Civitavecchia and includes Naples and the Greek Isles plus stops in Turkey, too.
Gibbons adds that many passengers will be looking for a more traditional European experience and they are also recommending a 14 night itinerary in August that begins and ends in Southampton, England and visits Gibraltar, Provence, Florence, Rome, Corsica, Spain and Portugal. A sailing like this aboard Royal Caribbean Cruise Lines' Independence of the Sea allows passengers to see the sights and never give a thought to filling the tank. Nor will you have to worry about the fluctuating exchange rate.
"You'll see more opportunities in Australia and New Zealand because of the redistribution of ships," says Gibbons. "Some may be there year-round beginning in 2014 but we still recommend cruising in that area of the world in the first three months of the year."
There may still be staterooms available on one of the featured Cruise Dreams sailings – Sail Away with Cruise Dreams – March 2014. These experiences are hosted by Gibbons and offer extras like shipboard credit, and even a special group excursion. What's been particularly attractive about this cruise is the combination of two Australian cities, Sydney and Melbourne with many ports in New Zealand during this 12 night cruise. Gibbons selected this cruise because of the itinerary and the timing in March for the best New Zealand ports and sightseeing.
For a more intense Australian experience, a group is available on Royal Caribbean's Rhapsody of the Seas, with visits to Sydney, Brisbane, Airlie Beach, Willis Island, Cruising, Cairns, and Newcastle, Australia in early January.
"We make sure that adjustments like these are always to our clients' advantage. We add specially-priced group sailings when they add new destinations so our passengers experience new cultures and destinations that they may never have dreamed possible for a more affordable rate than ever before," explained Gibbons. "We also take steps to ensure that there's space for our cruisers on ships with less availability.
Cruise Dreams, provides group cruises and all-inclusive land programs for companies and organizations across the globe. Most group and incentive programs feature local culture with memorable corporate events, exotic sightseeing, team-building , customized road rallies, cooking classes and other unusual excursions or venues.
# # #
Cruise Dreams is a specialized travel agency focusing on group travel and group cruises as well as corporate incentive travel by land or at sea. Well-known and respected in the industry, they are not only a top producer but a noteworthy innovator. No matter what kind of group travel you plan, a cruise, full ship charter or a stay at 5-star all-inclusive luxury properties world-wide, Cruise Dreams provides expert advice and savings. They specialize in designing unforgettable trips worldwide! For more information, visit http://www.cruisedreamgroupescapes.com or call 1-877-999-4533.