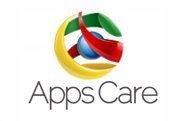 Business executives are starting to fully appreciate the potential transformative value that cloud can bring to enterprise.
(PRWEB UK) 30 July 2013
Rewind just six years and you would be unlikely to hear the term 'cloud computing' in the boardroom. Now, as cloud computing matures and become more mainstream, Google Enterprise's Premier Partner, AppsCare, is beginning to see a shift in focus. Cost savings are a given and organisations are now looking at how cloud computing can transform business processes and improve efficiencies even further.
Recent research carried out by KPMG supports this finding. Whilst cost reduction is still cited as a main benefit of leveraging the cloud, two of the top three objectives identified by business executives were; opportunities for the cloud to enhance new market entry and to drive business process transformation.
Rick Wright, Global Cloud Enablement Program Leader at KPMG in the US, stated: "Cloud is much more than just another IT cost reduction lever. Business executives are starting to fully appreciate the potential transformative value that cloud can bring to enterprise."
In the summer of 2011, global performance improvement company, Grass Roots Group, began the thought process of migrating their worldwide workforce of around 1500 employees to Google Apps for Business, a 100% cloud based platform.
Danny Attias, Chief Information Officer at Grass Roots, commented: "Money was a no brainer. Google Apps for Business provided much needed global collaboration and communication solutions, whilst reducing administration and enabling an 'any device, anytime, anywhere' policy."
As well as allowing for improved collaboration, the adoption of cloud based computing completely eliminated the amount of backup time required at Grass Roots; a saving of 48 hours per week, allowing team members to concentrate on more strategic, innovative projects.
These days, the hype around cloud computing is by no means faltering. As businesses begin to recognise the potential transformative value of cloud computing, the question is no longer 'whether' to adopt the technology. It is 'how' can cloud computing be applied to the wider enterprise to unlock the latent potential that lies within.
AppsCare®, Google Enterprise Premier Partner is a world leader in cloud services provisions, supporting over 2500 customers in 33 countries. AppsCare® comprise 10+ years' experience deploying technical solutions for organisations of all sizes and geographies utilising our GStall delivery methodology and AppsCare® support programmes. Our fortnightly newsletter provides latest industry news, tips and 'how to' features and useful information about cloud computing, to subscribe to our mailing list, click here.
Read the full Grass Roots case study here.
Google Apps Overview:
Google Apps brings simple, powerful communication and collaboration tools to organizations of any size – all hosted by Google to streamline setup, minimize maintenance, and reduce IT costs. With Gmail (including Google email security, powered by Postini), Google Calendar, and integrated IM, users can stay connected and work together with ease. And, using Google Docs and Google Sites, which include word processing, spreadsheet, presentation and website creation tools, they can share files and collaborate in real-time, keeping versions organized and available wherever and whenever users work. For more information, visit our website.
Grass Roots Group Overview:
Grass Roots Group helps brands increase sales, improve customer service, build loyalty and grow productivity. It has more than 1,000 staff working in 26 offices across 15 countries and is listed in the Sunday Times Best Companies to Work For. The UK business is structured into different divisions with various areas of expertise, including communication, education, measurement, rewards and events. Grass Roots has over 2,100 clients globally, including many major brands such as O2, McDonalds, Disney, BMW, Canon and Jaguar Land Rover.