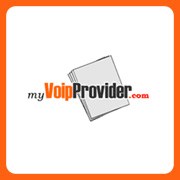 Small businesses that use a traditional telephone line are stuck in the past, doomed to pay too much money for a lower quality system.
(PRWEB) July 31, 2013
Whether a business is just starting up or if it has served the community for several years already, switching to a VoIP phone service is the best way to save money on phone billing. Traditional landlines charge more for a lower quality phone service and charge extra money for features that most business VoIP providers include as standard.
Traditional Private Branch Exchange (PBX) phone systems are expensive, and require several phone lines for incoming calls to come through and be transferred to different extensions. They require a dedicated IT team to add or remove phone lines, as well as for maintenance.
VoIP systems offer hosted PBX solutions, which boast cheap monthly rates, and zero maintenance since the equipment is off-site. A simple web portal lets businesses add or remove phone lines easily for instant scalability. MyVoIPProvider.com suggests these 5 Providers for small businesses to consider.
1. Vocalocity
Vocalocity offers unlimited local and long distance calling, up front with no contracts. Their affordable phone systems let businesses save between 50% and 80% on their phone bill every month. They offer features to small businesses that Fortune 500 companies rely on, giving the functionality and flexibility of a large business for a low price.
2. 8x8
With unlimited calling throughout the US and Canada, 8x8 phone systems are perfect for small businesses. Their VoIP solutions include advanced, reliable, and affordable phone service that is easy to setup and use. Mobile apps even allow businesses to take calls on their smartphones, iPads, and other devices for maximum mobility.
3. RingCentral
Starting at $19.99/month per extension with no installation fees, RingCentral is a quality service at an affordable price. RingCentral unifies voice, fax, and texting into a single system, ensuring businesses can respond to anything. Preconfigured phones and easy management systems save time and effort with installation.
4. Nextiva
Nextiva also has a low rate on their business VoIP system, charging only $19.95/month per extension. They offer unlimited calling with top-rated call quality and great support. They use NextOS communication technology to unify phone systems, and extend this feature to businesses with international locations. Domestic businesses can enjoy the included toll-free line and over 100 different calling features.
5. OnSIP
For businesses that feel the need to keep around their existing PBX system for whatever reason, OnSIP is a good provider of SIP Trunking services. These services translate traditional analog calls made through a PBX into a digital signal that is readable by the Internet, allowing for cheap Internet calls from existing equipment. OnSIP's features include voicemail, automated attendants, and an optional pay-as-you-go plan that supports an unlimited number of users and extensions.
Small businesses that use a traditional telephone line are stuck in the past, doomed to pay too much money for a lower quality system. VoIP offers more and better features than landline-based phone systems can shake a stick at. This all makes VoIP phone systems the easy choice for businesses that want to save money, and get quality service too.