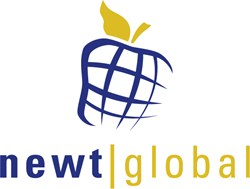 Irving,TX (PRWEB) July 31, 2013
Since its founding in 2004, Newt Global is committed to deliver IT consulting and staff augmentation services to their clients. Newt Global's breadth of capabilities include Java, Microsoft Technologies, Oracle, BI, SAP, QA, Mainframe, Open source Technologies and many more.
With the adoption of the industry-leading integrated talent management and recruitment tool, Newt Global has improved its delivery speed, quality and economy leading to a greatly improved client experience.
Newt Global continues to streamline the hiring process, allowing clients to fully focus on identifying highly skilled talent through a completely automated applicant-tracking system. It enables Newt Global to enhance their recruiters' productivity by providing better business intelligence and front to back-end support in recruitment processes.
About Newt Global's staff augmentation services:
Newt Global provides access to IT professionals who have deep industry and domain experience, extensive technical expertise and capabilities. Newt Global's long standing success in this area has been driven by careful management of client expectations and delivering best solutions. Our IT professionals are screened to meet all specific needs—across every skill set and in any discipline, including:

Big Data and BI Consulting
Mainframe Programming
Business and System Analysis
Software Development and Engineering
Database Design, Development, and Administration
Project Management and Support
Third-party Integration and Testing
Software Application Testing and Test Automation
Job Diva is used to manage all new job opportunities for U.S. and India and this has been fully integrated with our website (U.S. Jobs, India Jobs).
About Newt Global Consulting, LLC
Newt Global Consulting is a MBE/WBE/HUB Certified Global IT Services Company headquartered in Irving, Texas and is a primary vendor to multiple Fortune-50 clients. They specialize in a range of IT services on a broad range of technologies, mobile development, QA, and program management. Newt Global leadership is committed to staying at the forefront of technology, and has invested in building a mobile development/testing framework and has recurring training programs in both iOS and Android. Learn more at http://www.newtglobal.com.