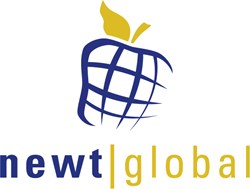 Irving,TX (PRWEB) July 31, 2013
Newt Global is a worldwide leader in providing IT Consulting and Staff Augmentation services. To address the growing needs of professionals in IT sector, Newt Global gets into a nationwide talent acquisition.
Newt Global is intensively executing pre-placement talks with premier B- schools, campus recruitment drives with leading educational institutions, participating in job fairs and conducting recurring walk-in sessions to spot and train the right talent.
The major focus of the company is to strengthen its talent pool of Developers, QA professionals in Java/J2EE, iOS/ Android, C++/Unix, Finacle to meet the requirements of the IT sector.
The management's focus is to recruit the best professionals in the industry with a selection criterion that is based on overall personality and skills assessment to adapt to the ever-changing IT sector. The induction and a full-fledged training program provide a strong platform to the new members of the Newt family to develop skills beyond their academic capabilities. The training aims to orient and educate the employees with the Newt's work methodology and inculcate the skill set required to support the global IT environment. This positions Newt Global as an emerging preferred employer in the industry that exceeds the client's expectations with a quality resource pool to deliver innovative solutions for the IT industry.
Connect to Newt Global Career opportunities, and choose the career you've been searching for @ Jobs in USA, Jobs in India.
About Newt Global Consulting, LLC
Newt Global Consulting is a MBE/WBE/HUB Certified Global IT services company headquartered in Irving, Texas and is a Tier-1 vendor to multiple Fortune-50 clients. They specialize in a range of IT services on a broad range of technologies, mobile development, QA, and program management. Newt Global leadership is committed to staying at the forefront of technology, and has invested in building a mobile development/testing framework and has recurring training programs in both iOS and Android. Learn more at http://www.newtglobal.com