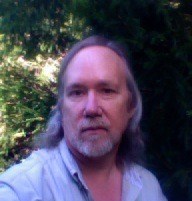 Look for a good fit. I help the spiritually-conscious who are struggling with life path or health and are ready to move forward and find peace.
Munnsville, NY (PRWEB) July 31, 2013
When Kwan Yin Healing began in January 2012, proprietor Tim Emerson had seen several alternative businesses hang out their singles in hope, only to fall short. He also wanted to avoid his own past mistake—building businesses he hated once built. He sought a better way, and now fields questions from other alternative entrepreneurs watching his business thrive, particularly Six Myths about Alternative Business Success.
1) It's not about your modality.
Typically practitioners lead with their practice—here's why acupuncture is amazing; here's why yoga works wonders; here's why T'ai Chi will change your life. "I'm a Reconnective Healing Practitioner," Emerson explains. "Who cares? People aren't interested in that. They just glaze over."
Rather, clients seek specific results. "What's the problem? What is this like for them—a hurt knee isn't the same for a couch surfer and a mountain climber. What result are they seeking? To finish daily tasks? To be active again? Independence? Peace from the pain distraction? How do they see this, and what would a breakthrough look like for them? Your modality doesn't do this; people aren't idiots, and they've already tried solutions that haven't worked. Adding one more technique isn't appealing."
2) It's not about converts.
"Know how I convince people to try energy healing? I don't," shares Emerson. "Look for people who are a good fit for what you do, rather than seeking converts. I help the spiritually-conscious who are struggling with life path or health and are ready to move forward and find peace. If that's not you, then we can talk about something else."
If people are happy with where they are, or if they aren't yet ready to address their problems, he passes. "I learned from clients that whatever other health and life changes they enjoy, they talk mainly about the peace they've found. I listened, and focus there. In fact, my signature program, the Kwan Yin Journey, was created in response to suggestions from clients. Meet people where they are."
3) It's not about the masses.
The typical healer offers single sessions priced low enough to attract the masses. "This is never going to work—and it never has worked," claims Emerson. "Do the math—you'd need hundreds of clients to earn a living. And it's hard to sell low-priced sessions. Often, you can't even give them away! You need effective programs instead."
Nor is business about upselling for Emerson. "You don't 'hook' people. Spend time thinking through a system addressing the complications that people have in addressing the work you do. Where do they get hung up? Work them through that. Where do they need support? Include it in your offer. Pay attention, be clear, and people will gladly support you, once they see the trust you've earned through attention to their needs."
4) It's not about you.
"How many websites start with 'Hi! I'm Joe, owner of Joe's Shop, and I've been doing this since 1988' and so forth. No one cares. No one cares either about how professional you made yourself look. Be professional, sure. But people are interested in knowing whether they're in the right place, whether this is a service for people like them. Start there, and offer value, not your resume," Emerson advises. "When it does get to you, drop the slick routine. Be real. Be likeable."
5) It's not about fitting the mold.
Forget about looking the way your business "should." As Jerry Garcia put it, "You do not merely want to be considered just the best of the best. You want to be considered the only ones who do what you do." Emerson adds that "if you have competition, you haven't thought your business through. What's unusual about your offerings? What's unique about the path that got you there? What special challenges do you know first hand? What people are your group, your tribe, the ones you truly 'get'? When you're clear about that, you are the 'go to' person for your enterprise—and you're living authentically."
6) It's not about spiritual vs. worldly.
"If you love your work, but dread the 'icky' sales and marketing side, then you're doing it wrong—or at least ineffectively," Emerson insists. "Marketing is a sample of what you do—if it's anything else, knock it off. Sales is partnership between equals. If yours is anything else, stop. In each case, the problem is no focused strategy, so you're doing what you believe businesses do. Instead, plan out how your business handles this—effectively. Then move forward harmoniously."
"One more thing—let go of your ego, and get help," advises Emerson. "You're going to grow—a lot."
"And if you need help finding flow, finding joy, walking with the divine, fitting the pieces together, healing your life, living your dreams, join us for the Kwan Yin Journey."