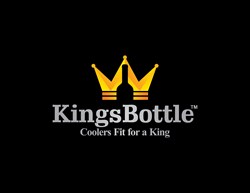 Along with refrigerated wine cellars, KingsBottle also provides beverage coolers in several sizes from mini to full-capacity units.
Los Angeles, CA (PRWEB) July 31, 2013
KingsBottle has launched a website containing valuable information concerning the quality wine cellars and beverage coolers that the company manufactures. Prospective and existing customers can browse through the website and pick up important facts about merchandise that will be of interest.
Much research has gone into the creation of reliable products that will provide customers with the best service and features in refrigeration for wines and beverages. KingsBottle stands behind all products with a 100 percent satisfaction guarantee. The company has been producing quality merchandise in Europe, Australia and Asia, and the American market will soon be able to take advantage of dependable refrigeration units for wines as well as beverages.
Wine refrigerators are compressor driven and made with quality materials in order to provide years of dependable service. There is much attention to detail given to the creation of each and every unit, and customers can be assured of acquiring products that will perform quietly and efficiently. Units are equipped with locks to protect all stock kept within, and digital display controllers are also an integral part of every system. Each unit contains a number of quality features that will greatly enhance ease of operation and high performance.
Along with refrigerated wine cellars, KingsBottle also provides beverage coolers in several sizes from mini to full-capacity units. Alfresco fridges will also soon be a part of the inventory. All items in the product line are featured on the website along with a listing of each unit's key features and specifications. Customers are also invited to leave feedback on merchandise that has already been obtained.
Visitors to the website can learn a great deal about the company and all of the products that are offered. Specials will be featured that can provide savings, and there are a number of payment options available to customers. The FAQs section of the site provides answers to commonly asked questions that prospective customers may have, and messages can also be sent through the site requesting additional information on specific products. By supplying an email address, site visitors will be kept current pertaining to new merchandise and sale items. Orders for units can also be placed securely and easily online.
The website is certain to be a valuable resource for new and existing customers by providing the type of information that is required in order to make informed decisions about the best units for specific purposes.