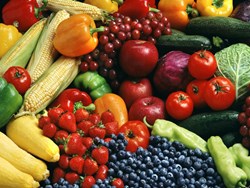 Bad information is the biggest threat to our health. People do not know what to eat and what to avoid anymore. - Alex Ferentinos
(PRWEB UK) 30 August 2013
The Strength Academy are extremely pleased to announce a unique UK tour with health and nutrition specialists that aims to remove the confusion faced by the public and help them back on to a path of long term health and well-being.
With a new celebrity diet and life-changing weight-loss intervention every week, it is no wonder the public are confused with nutrition. Add this to the obesity crisis and it is certain that low fat diets are not solving this problem. Education is the most important antidote to this problem and some of the UK's leading nutrition experts have compressed 20 years of learning into workshops dedicated to helping the public lead a healthier lifestyle.
Nutrition is a vital subject for complete body health, impacting overall well being and enjoyment of life. The foods people choose can either energise the body or kill it slowly based on what happens when they are in the system. Many corporations have for years shown the public biased scientific research in order to keep them eating junk according to what will make them profits. Any researcher attempting to whistleblow this horrific situation is quickly silenced by threat of having their funding and jobs pulled. The lengths that these groups will go to in order to make money at the cost of public health, rather than benefit, is astounding and many of the myths relating to this area are detailed during these unique events.
From human evolution and early eating habits, the workshops explore how changes from these habits are slowly killing people. The important changes are documented as well as leading figures that created the mess and those that tried to guide people through this maze of conflicting information, lies and corruption. What people will learn from this is exactly what not to eat and why - and more importantly – the most beneficial foods to a successful meal plan in terms of food types, quantities, balancing hormones and feeling energised.
Although heavily based on scientific research and several years of practise with clients to confirm the inclusion of various aspects of information it is far from a scientific presentation. The material is down to earth, factual, easy to follow and understand and immediately applicable to everyone for dramatic health changes and lifelong benefit. Fitness professionals have noticed changes in just 2-3 weeks from this advice so the power it has to transform members of the public from poor eating habits to extremely healthy people is immense.
The events are presented by:
Alex Ferentinos - International rugby player and nutrition adviser to Men's Health.
Wilde Performance - Digestive health experts constantly applying nutritional principles in the real world that have achieved life changing results for clients on life-long medication.
The content of the workshops are detailed below:
Human evolution and diet
Observations regarding the negative effects of primitive cultures taking on a typical Western diet and what can be learned from this.
Misinformation put out for commercial gain by the food and pharmaceutical corporations, corrupting studies and government info while brainwashing the masses with misleading advertising.
The truth about refined table sugar - it has no healthy properties at all
Dietary fats - why they are wrongly demonised, often healthy and extremely beneficial.
The surprising healthy facts about saturated fats and their essential roles within the body
The correct way to balance dietary fatty acid levels in order to counter inflammation and disease in the body by regulating Ω3 and Ω6 fatty acid intake
Other healthy fats to include in the diet, fats to remove and fats to actively avoid
Pitfalls of common fitness and health foods
The best sources of protein, carbohydrate and fats
Balancing acid forming foods with alkalising foods
How to structure a good nutrition plan
Digestive health, gut disorders and stress reduction.
One day really could change the rest of someone's life.