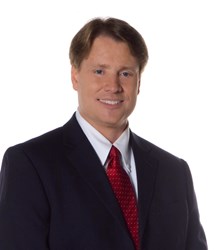 I consider it a privilege to be able to contribute to the South Florida legal community as an FJA Board Member and look forward to the year ahead.
Fort Lauderdale, FL (PRWEB) August 07, 2013
South Florida attorney and firm managing partner William McAfee was elected on Saturday, June 15th by fellow legal professionals and Florida Justice Association members to serve as 'at large' appointee to the FJA's Board of Directors .
The Florida Justice Association's mission is to strengthen the Florida civil justice system and protect the rights of Florida citizens. They work to build awareness about individuals' rights to seek justice and further help ensure a more just state by holding large corporations and industries to a higher ethical standard.
As a newly appointed board member, McAfee will act in the managing body of the Association responsible for formulating, establishing and amending policies, lobbying regularly against tort reform, fundraising and building legislative relationships.
McAfee is Managing Partner of the Miami and Fort Lauderdale offices of plaintiff personal injury firm Steinger, Iscoe & Greene, and has received the A-V Rating for high ethical standards and professional ability from Martindale-Hubbell. At Steinger, Iscoe & Greene he has worked to collect tens of millions of dollars for his clients.
McAfee has served as a state delegate to the American Association for Justice; the chairperson of the Palm Beach County Bar's Speakers Bureau and will serve the Florida Justice Association as one of the seven elected 'at-large' directors.