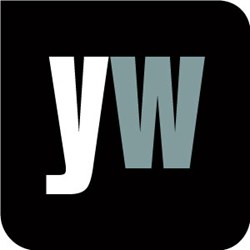 London, UK (PRWEB UK) 2 August 2013
On June 12th, Birmingham's Southside district announced that free Tai Chi classes will be available to visitors from now until Monday, August 5th. Classes, which will be held in the centre of the Arcadian, will be headed up by Tai Chi Stuff Chief Instructor Steve Jones and training partner Keith Leonard, who studied with master Ding Teah Chean, acknowledged as one of the top instructors in the country.
Steve Jones commented, "Birmingham has a rich tradition of multi-cultural roots which we should encourage, and introducing Tai Chi classes to the city's most vibrant district is a step forward. The art of Tai Chi appeals to people of all ages and abilities – people can just turn up and join in at any time, wearing whatever they are most comfortable in. It is great to see people celebrating something that people have been doing for hundreds of years." (http://www.birminghammail.co.uk/lifestyle/health/birmingham-southside-launches-free-tai-4306779)
With this in mind, Yourwellness Magazine explored how Tai Chi promotes a healthy lifestyle. According to Yourwellness Magazine, "Tai Chi is a form of martial arts which originated in ancient China. This traditional exercise follows structured disciplines which are performed for their many health benefits. To the untrained eye, Tai Chi looks like a slow motion form of karate which has a graceful quality." (http://www.yourwellness.com/2012/12/tai-chi-promotes-a-healthier-lifestyle/)
Yourwellness Magazine outlined the range of health benefits that Tai Chi can provide:

Improved cardiovascular health
Lower blood pressure
Increased muscle strength
Better balance
Relief from stress and depression
Chronic pain relief
Yourwellness Magazine explained that the basis of Tai Chi is known as the form, which is a sequence of six to over 100 movements that create the motion of Tai Chi. Yourwellness Magazine commented that the strength training element of Tai Chi can provide a powerful workout with minimal impact to joints, while the sequences enable better balance and a more relaxed and calmer outlook. Yourwellness Magazine noted that deep breathing techniques also play an important role in the regime, as they relieve stress and muscle tension.
To find out more, visit the gateway to living well at http://www.yourwellness.com, or read the latest issue online at http://latestissue.yourwellness.com.