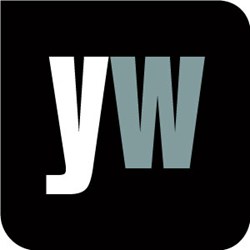 London, UK (PRWEB UK) 4 August 2013
On the 25th of June, NHS Lanarkshire warned that an increasing number of people are being diagnosed with syphilis in the area. As a result of the rising number of cases, doctors are urging anyone with symptoms or anyone who thinks they may be at risk to get tested. Clinician Anne McLellan from the service commented, "Although the overall number of cases of syphilis diagnosed by the Sexual Health Service in Lanarkshire remains fairly low, we are seeing an increase. We have particularly seen an increase in the number of young people aged under 25 who have been diagnosed with syphilis." (http://www.heraldscotland.com/news/health/warning-of-increase-in-cases-of-syphilis.21429954)
With this in mind, Yourwellness Magazine explored how easy it is to prevent and cure syphilis. According to Yourwellness Magazine, "Syphilis is one of the better known STD's in the world today. It's said to have emerged after our first expeditions into the new world, being brought back by sailors. The infection spreads through direct contact with the syphilis sores of an infected person. The sores are painless and generally develop on the external genitals, lips, tongue or anus." (http://www.yourwellness.com/2013/03/syphilis-can-be-cured-heres-why-you-should-cure-it/)
Yourwellness Magazine outlined the different symptoms in the different stages of syphilis:
1. Primary Stage Syphilis. Small, painless but firm sores that last around five weeks and typically heal without treatment.
2. Secondary Stage Syphilis. A rough, reddy brown rash appears on one or possibly more areas of the body, sore throat, patch hair loss, weight loss, fatigue, aches and pains, headaches, and/or fever. This stage needs treatment.
3. Late Stage Syphilis. This can cause damage to the heart, blood vessels, brain, nerves, liver, bones, joints and eyes, as well as complications such as dementia, heart disease, stroke and potentially death.
Yourwellness Magazine noted that all of these symptoms can be prevented if the individual sees a doctor as soon as they suspect symptoms. Yourwellness Magazine commented that it's important to get the treatment as early as is possible.
To find out more, visit the gateway to living well at http://www.yourwellness.com, or read the latest issue online at http://latestissue.yourwellness.com.