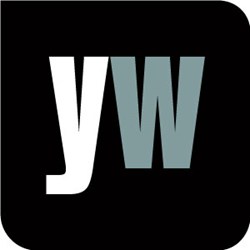 London, UK (PRWEB UK) 8 August 2013
Glamour model Chantelle Houghton, 29, has recently announced that she has cut back on using sunbeds and natural sun bathing, as she has started noticing sun damage on her skin, it was reported July 9th. Writing in her New! magazine column, Houghton commented, "Spray tans are still as popular as ever, but I think everyone is a bit more wary of using sunbeds these days. I used to go on sunbeds between three and four times a week before I was pregnant with Dolly, and I've just started to notice that I've got dark spots on my cheeks and chin where my skin has been sun damaged." (http://www.contactmusic.com/story/chantelle-houghton-can-see-sun-damage_3749774)
With this in mind, Yourwellness Magazine explored effective treatments for sun-damaged skin. According to Yourwellness Magazine, "Sun damage typically refers to a skin condition which occurs when your facial or body skin gets exposed to excessive amounts of UV radiations. This over exposure caused due to indoor tanning devices or the sun, can lead to uneven pigmentation, premature appearance of wrinkles and fine lines, hyper pigmentation or appearance of dark spots on the skin." (http://www.yourwellness.com/2013/07/effective-treatments-for-sun-damaged-skin/)
Yourwellness Magazine outlined five therapies that can improve sun-damaged skin:
1. Cryotherapy – This involves freezing the sun-damaged regions with the aid of liquid nitrogen, so that the skin blisters and peels off in 10-20 days.
2. Dermal Filters – Substances such as Restylan, collagen or other filters are usually implanted by a dermatologist through special clinical methods and techniques. This helps in plumping up the wrinkles caused by sun damage, making them less evident.
3. Prescription retinoid – Adapalene or tretinoin encourage sloughing of cells damaged by the harsh rays of the sun. They help in removing damaged skin from the surface and reveal the healthier skin underneath. This lessens the impact of sun spots and uneven skin colour.
4. Chemical peels – A dermatologist or cosmetologist usually laces the peel with chemicals such as beta hydroxy acids, phenol or alpha hydroxy acids and applies the same on the affected areas of the skin. Chemical peels are used to detach the outer layers of the sun damaged skin, reduce the effects of melanin discoloration and lessen the appearance of fine lines.
5. Herbal bleaching creams – These can lighten patches of irregular pigmentation, making them less noticeable than before.
To find out more, visit the gateway to living well at http://www.yourwellness.com.