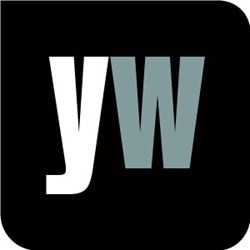 London, UK (PRWEB UK) 8 August 2013
A helpline service started in India in 2009 as part of the battle against HIV is now battling for its revival, it was reported July 11th. The toll-free number which was launched to provide round-the-clock psychological counselling to HIV/AIDS patients is non-functional now, owing to a lack of funding and the absence of technical expertise. Rajendra Ratnoo, senior IAS officer and Project Director of TANSACS in Chennai, commented, "I am taking steps to revive the same number soon and maintain it, and TANSACS will operate the free service independently. We are planning to have a call centre in Chennai at the office of Tamil Nadu Health Systems Project, whose support I am going to seek." (http://www.thehindu.com/news/cities/Madurai/hiv-helpline-awaits-help-for-its-revival/article4904605.ece)
With this in mind, Yourwellness Magazine explored how HIV occurs, and what individuals should do in the case of infection. According to Yourwellness Magazine, "HIV, the human immunodeficiency virus, is a dangerous condition that attacks the body's immune system, leaving infected people vulnerable to disease and infection. When HIV progresses to its later stages and becomes AIDS, the immune system can no longer fight off life-threatening conditions. HIV infection is relatively rare – there are around 96,000 people living with HIV in the UK with around 6,200 new cases annually. However, there is no cure for this infection and so a diagnosis of HIV means life-long treatment." (http://www.yourwellness.com/2013/02/understanding-the-risks-of-contracting-hiv/#sthash.WwiNbBuU.dpuf)
Yourwellness Magazine explained that most HIV infections are passed through unprotected sex, while drug users sharing needles are also at risk. Pregnant women can pass the virus on to their unborn baby and breastfeeding mothers risk infecting their baby if they are HIV positive.
Yourwellness Magazine commented that those who have been in a situation where HIV infection was possible should get tested immediately, as early stage diagnosis allows treatment to start quickly, giving the infected individual a greater chance of remaining healthy and of a normal life expectancy. Yourwellness Magazine noted that a HIV test taken at a GP surgery will be placed on the patients' medical records, while records for tests taken at a GUM or sexual health clinic remain private.
To find out more, visit the gateway to living well at http://www.yourwellness.com.