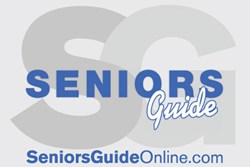 We are seeing more searches for senior housing and home care information coming from mobile devices.
Richmond, VA (PRWEB) August 07, 2013
For the second year in a row, http://www.SeniorsGuideOnline.com has seen a rise in traffic to the senior housing and services website coming from tablets and e-readers. Popular devices used to browse the mobile-friendly Seniors Guide website include Apple's iPad, Amazon Kindle, Samsung Galaxy and Google Nexus.
"For the least few years, we've seen an increase in tablet use from older adults," says Katharine Ross, Vice President of Sales & Marketing for Seniors Guide Magazine and Seniors Guide Online.
"In February 2013, we launched a mobile friendly version of our website," says Ross. "We are seeing more searches for senior housing and home care information coming from mobile devices now, than ever."
The increase in tablet ownership and use among the 55+ audience is also shown throughout the Internet.
A recent study by Pew Internet Research also notes the rise of adult using non-desktop computer devices to browse the Internet. According to Pew, a third of American adults own tablet computers. In their study, Pew found that 38% of adults ages 45-54 owned a tablet, while 28% of adults 55-64 were found to own a tablet device.
The number of older adult's ages 65+ owning tablets increased from 8% in 2012 to 18% in 2013.
As of July 2013, SeniorsGuideOnline.com has seen a 173% increase in traffic from tablets and computers. SeniorsGuideOnline.com is a resource website helping older adults and their families find assisted living, independent living, skilled nursing homes, home care, retirement living options, and products and services in Richmond, VA; Roanoke-Lynchburg-Staunton, VA; Raleigh-Durham-Chapel Hill, NC; Cincinnati, OH; Dayton; OH and Indianapolis, IN.
While the numbers of women are higher seen researching housing options versus men, the Pew Internet study found no statistically significant differences in tablet ownership between men and women.
"We are definitely interested in seeing what 2014 tablet ownership looks like, and how it is shown in traffic to SeniorsGuideOnline.com," says Ross.
Seniors Guide, a Richmond, Va. -based company publishes Seniors Guide magazines throughout Cincinnati, Ohio; Dayton, Ohio; Indianapolis, Indiana; Raleigh-Durham, North Carolina; Richmond, Virginia; and Roanoke-Lynchburg, Virginia and features a correlating website of SeniorsGuideOnline.com. Seniors Guide's mission is to help seniors and their families find the information they need on options available in senior housing, senior care, assisted living, independent senior living, retirement communities and other retirement living needs. Seniors Guide also has resources at http://www.HomeCareChoice.com for Cincinnati, Ohio; Dayton, Ohio; Raleigh-Durham, North Carolina; and Richmond, VA. Ross Publishing, Seniors Guide's parent company, began in 1991 and has been publishing helpful, free publications and websites ever since.