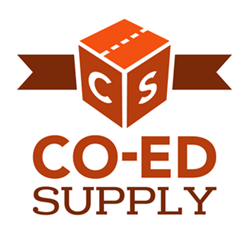 Their personalized packages offer a unique and affordable service that can assist students to stay within their monthly shopping budgets
Scottsdale, AZ (PRWEB) August 19, 2013
Dorm Room Movers has aligned with Co-Ed Supply, a collegiate resource for dorm room essentials that can be delivered to students' dorm rooms on a monthly basis. This collegiate resource offers basic to deluxe packages that contain snacks, personal care and entertainment products.
The alliance offers a unique cross promotional partnership that can provide both parties with a substantial market share for their clients - both of which target college students.
Leor Lapid, Co-Founder of Dorm Room Movers stated, "We're thrilled to have formed this partnership with Andy Fortson Co-Founder of Co-Ed Supply. Their personalized packages offer a unique and affordable service that can assist students to stay within their monthly shopping budgets, yet have the freedom to receive trendy and tasteful products delivered directly to their dorm rooms."
The association will help both companies achieve their long term goals of consistent growth by serving college students on a national level.
For more information concerning Dorm Room Movers or the partnership with Co-Ed Supply please contact Miki Noble at 480-800-4920 or mikia(at)dormroommovers(dot)com. For more information concerning Dorm Room Movers services please visit http://www.DormRoomMovers.com.
Company History Overview:
Dorm Room Movers was founded in 2007, and since has helped thousands of students move, store and ship their belongings. Dorm Room Movers offers full service college storage, student shipping, ship to school and local moving services. Their shipping services are available nationwide and moving & storage services will be available at over 100 campuses this year.