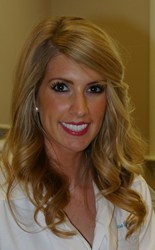 Dr. Dupree joins Midtown Dentistry after a successful career in Baton Rouge.
Houston, TX (PRWEB) August 09, 2013
Midtown Dentistry is a premier group of Houston Dentists. The group has four dentists and specialists. Dr. Melissa Dupree has joined Midtown Dentistry August, 2013.
A cosmetic dentist from Baton Rouge, LA. - Dr. Dupree is our Houston Dental Veneer Expert.
With years of experience owning her own dental office, Dr. Dupree moved to Houston with her husband, an Anesthesiologist.
"When I visited Midtown Dentistry, I immediately felt this was the kind of dental practice I always wanted to practice in".
Dr. Dupree loves changing smiles with the latest veneers and cosmetic whitening procedures. As leaders in Zoom Whitening, Dr. Dupree and the doctors at midtown dentistry have helped innovate and improve whitening techniques. Their recent research results herald a new bleaching technology from the makers of Zoom.