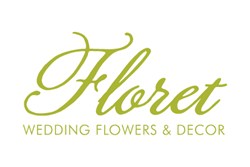 Flowers have their own language, and we can create floral arrangements to convey a special message.
Toronto, Ontario (PRWEB) August 09, 2013
Floret, a popular wedding floral boutique studio in Toronto has announced that its designers will now play with the hidden meaning of flowers while decorating for weddings. Floret designers know the secret meaning that each flower carries, and create wedding decorations accordingly. This has come as a surprise to many brides who did not know about this Victorian tradition.
Wedding flowers have been a witness to many loving couples who tie the knot, but not many people know that the flowers they use for their marriage can carry a hidden meaning. Flowers have their own language, and this is why it is very important to select the right wedding florist that can understand the message that each flower is trying to convey.
Jenny Hong is an exclusive wedding florist in Toronto and is the owner of Floret, and she explains the flower symbolism, "Roses, calla lilies, stephanotis, orchids, tulips, carnations, and others – every flower is special and carries a certain message. At Floret, we always learn about the feelings that a couple wants to convey on their day and suggest flowers according to the theme of their wedding."
Roses have always been a favorite at weddings, and they symbolize love, beauty, desire, and joy; although different colored roses express different emotions. Calla lilies express beauty and sophistication. Stephanotis stands for marital happiness, and orchids display beauty and love. Tulips signify undying love and passion.
Hong explains further, "The myriad of choices might confuse the customers, and this is why we mostly ask them about one emotion that they would like to express the most. Then we select wedding flowers according to that emotion."
Floret is a boutique studio that services wedding in the Greater Toronto Area, and it has managed to gather a lot of attention in a short span of time due to its countless floral choices and perfect arrangements. Customers looking for a wedding florist in Toronto can contact them through their website http://www.floret.ca, or call them at 905-604-8620.