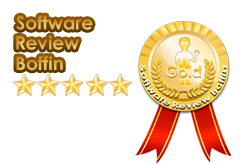 Spelling is a central language skill which many young people seemed to have lost in view of their obsession with abbreviated language...
New York City, NY (PRWEB) August 03, 2013
Spelling is a central language skill which many young people seemed to have lost in view of their obsession with abbreviated language used in social interaction contexts such as texting and online chatting. The urgency of efficient and accurate spelling skills is thus becoming a priority for many young individuals who are in need of the right exposure and engagement with spelling activities to ensure their spelling performance is not affected by these abbreviated language habits.
Boffin has published its list of open source spelling software capable of improving one's spelling accuracy and speed. The list includes Master Spell, Spelling Test Practice and ABC Zee software, to name a few.
English Spelling is a software for spelling improvement, targeting individuals who want to take the IELTS examinations. The software works by citing unfamiliar words to the user who is then expected to spell the world in the blank space provided. The word lists are carefully compiled so that they can improve the spelling and vocabulary that's relevant for IELTS.
The Boffin reviewers also included Speak n Spell in their lineup. A MAC compatible software with five different difficulty levels to choose from. The software's database includes around 47,000 word lists as well as allowing users to develop and upload their very own lists for practicing, the Boffin reviewers emphasized.
ABC Zee left the Boffin editors rather pleased and so it was included in the open source spelling software list. A children-targeted spelling freeware, ABC Zee helps young learners learn to spell through image and word association. Pictures are uploaded and shown on screen and the young learner is expected to identify the word and spell it on screen. According to Boffin, the software is customizable, allowing parents to create their own word lists and even add extra images to the existing word-image associations. A software feature, the Boffin editors were rather excited about was its certificate generation, a great feature that motivates learners to keep learning, since they see how their hard work is recognized.
The Boffin reviewers were pleased with the variety, quality and efficiency of the assessed software and noted how they will be revisiting their spelling software list soon, to ensure the reviews correspond to the latest versions of the software, as Boffin always strives for relevancy and accuracy of its reviews.
Software Review Boffin reviews the latest technological products in demand on the market right now. They provide expert, honest and straightforward reviews so customers can objectively measure if a product, especially software is well worth it before making their purchase.
To learn more about Software Review Boffin visit http://www.softwarereviewboffin.com.