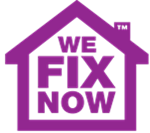 The warning was announced after coliform bacteria were detected in the Steeple Service Reservoir.
(PRWEB UK) 2 August 2013
According to the BBC on July 29, in the article 'Bacteria Spark 'Boil Water' Warning in West Cornwall,' residents in West Cornwall have been urged to boil water before drinking or preparing food with it, due to the presence of bacteria in a reservoir.
Approximately 1500 homes in areas of St Ives, towards Nancledra, Carbis Bay and Lelant area could be affected by the water and have been presented with the warning.
The warning was announced after coliform bacteria were detected in the Steeple Service Reservoir. This family of bacteria, which is present in the gut, are harmless but they can cause illness in the young, the elderly, the frail and the sick.
According to a statement on South West Water's website, who provides water to the affected areas, homeowners have been advised:
"Do not drink your water without boiling and allowing it to cool first. Boil and allow to cool any water used for preparation of food (like washing salad) or in cooking food or cleaning teeth."
The water company added that the water was suitable for uses such as showering, flushing the toilet, bathing and washing clothes.
Dedicated to providing safe and clean water to homes, the experts at We Fix Now were concerned by this recent news. Well known for their Surbiton plumbers, a spokesperson for the company shared their thoughts on the news:
"It is important that regular checks and tests of water take place because, as seen in this recent case, it can lead to the detection of bacteria. If any homeowners are concerned with their water systems, we advise that they contact a team of qualified plumbers."
We Fix Now is a London-based company providing emergency plumbers and electricians throughout the M25 and surrounding counties. Renowned for their fast and effective service, the firm also specialise in unblocking drains, fixing central heating and boilers and sorting problems with gas. With a strong focus on customer service, We Fix Now prides itself on providing fully qualified and experienced engineers day and night, every day of the year.