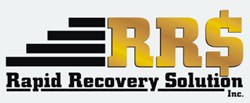 Bohemia, NY (PRWEB) August 01, 2013
On August 1, Rapid Recovery Solution sees high potential in applying for loans at local and modestly sized banks.
According an Entrepreneur.com article titled "Looking for a Bank Loan? Don't Forget About the Little Guys," Americans are borrowing from smaller banks with increased consistency. In 2013, non-national banks have experienced a 6 percent annualized growth rate, as cited by recent reports. This is in contrast to the 2 percent annualized growth rate in loans among the country's top 25 banks.
The article describes an overall uptick in loan applications among both businesses and consumers. Americans are willing to take on new debt as the economy recovers and interest rates remain relatively low. However, smaller banks are satisfying loans even more frequently due to their higher tolerance for credit and interest risks.
CEO of collection services company Rapid Recovery Solution Inc., John Monderine, knows the potential of smaller banks as loan providers. "It makes perfect sense to commercial collection agencies for Americans to consider not just the most popular banks. I know a large proportion of our clients have had excellent experiences with local outlets." Monderine continues. "Limited exposure and less T.V. commercials do not equate to less opportunities or smaller loans. After all, money is money."
Founded in 2006, Rapid Recovery Solution, Inc. is headquartered at the highest point of beautiful Long Island. Rapid Recovery Collection Agency is committed to recovering your funds. We believe that every debtor has the ability to pay if motivated correctly. We DO NOT alienate the debtors; we attempt to align with them and offer a number of ways to resolve not only your debt but also all their debts.
###