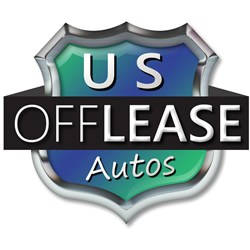 Our employees understand that buying a car is huge decision.
West Palm Beach, FL (PRWEB) August 02, 2013
Buying a car doesn't have to be a stressful process thanks to the experienced sales team at US Off Lease Auto and their website's new CarFinder feature. You've probably heard horror stories from friends and family about the car dealer who wouldn't take no for an answer. This can make the car buying experience a complete nightmare, especially for a first time car buyer.
People in the market for a new car want two things; a reliable vehicle at a price that won't leave them broke. Usually this goes without saying, but they also don't want to spend all day hassling over the price with a less than pleasant salesperson.
Dimitry Agrachov, the General Manager of US Off Lease Autos, was frustrated with his own dealings with car salespeople over the years and decided to take measures to ensure his business offered a superior car buying experience. One thing he noticed was the influence technology was starting to have on the industry.
According to Agrachov, people are starting to rely on car buying websites and apps to aid them in their search for a vehicle. As a result, Agrachov implemented a new CarFinder feature on the US Off Lease Autos website.
The easy to use format allows someone to fill in the correct information and find the perfect car in no time at all. You can filter your search results by make, model, year, mileage, miles per gallon and price.
"Our sales men and women understand that helping customers means working with technology, not against it" Agrachov explained. "Using the internet is so natural for people these days, why not take advantage of it?"
Agrachov went on to say that car sales people often get a bad rap for being pushy or difficult to negotiate with. The website helps someone see what's in stock before even setting foot on the lot. "Our employees understand that buying a car is huge decision and they are trained to help with that decision, not force someone into a vehicle they don't want," he said.
US Off Lease Autos also encourages first time car buyers to come by and speak with our staff. They can help educate someone one the do's and don'ts when it comes to buying a new or used car.
About US Off Lease Autos:
Since 2004, US Off Lease Autos has been providing quality used vehicles to the people of West Palm Beach. The experienced sales staff is eager to share their knowledge and enthusiasm with you. Browse the online inventory of certified used cars, trucks and SUVs. Use the car locator feature to find the perfect car for you. Visit them online at http://www.usoffleaseautos.com for more information. Stop by their location at 225 North Military Trail in West Palm Beach, FL 33415 or call the sales department at (877) 414-7154. With attractive financing offers, US Off Lease Autos should be your first stop for used cars in West Palm Beach.