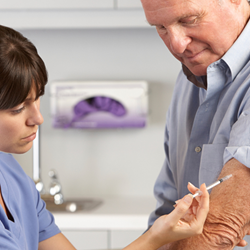 If I need a flu shot, I want to go to the closest, most cost effective place to get it. Many times that is a retail clinic, not an urgent care.
Franklin, TN (PRWEB) August 05, 2013
Urgent Care Locations, the largest, independently verified directory of urgent care centers in the United States, has continued its growth by adding over one thousand retail clinic locations to its database, including the recognized healthcare brands of Minute Clinic (CVS), Healthcare Clinic at Walgreens (formerly Take Care Clinic), The Clinic at Walmart and The Little Clinic.
"While our primary focus remains on urgent care," explains Michael Barber, founder of Urgent Care Locations, "from a consumer standpoint, there are a wide variety of healthcare providers that fit particular needs."
Retail clinics – along with urgent care centers – are part of the growing industry segment of convenient care clinics (CCCs), which are walk-in clinics that fill a market need for on-demand access to healthcare services. Each of these providers generally offer treatment for non-emergent injuries and illnesses as well as preventative health services such as vaccinations and immunizations.
Barber continues, "If I need a flu shot, I want to go to the closest, most cost effective place to get it. Many times that is a retail clinic, not an urgent care."
Retail clinics are small medical practices located within pharmacies, grocery stores and large retailers like Walmart and Target. Most are staffed with nurse practitioners (NPs) or physician assistants (PAs) rather than medical doctors, but can diagnosis and treat most conditions and even prescribe medications. In fact, some locations are now assisting patients with chronic disease management.
While the first retail clinics were opening a little more than a decade ago, it is estimated that there are around 1,300 total locations today.
"The large majority of retail clinics in the United States are operated by only a few brands," explains Barber. "This is obviously where we have started, but our goal is to grow to become the most comprehensive directory of walk-in clinics in the country, regardless of size or variety. Out the gate, we believe we have nearly 80% of the locations indexed."
Similarly to urgent care centers, Urgent Care Locations provides a credible, verified directory of retail clinics including hours of operation and regional clinical partners for most locations. Additionally, the site offers a robust FAQs section that discusses common questions including what is a walk-in clinic, what is urgent care and what is a nurse practitioner?
Over the coming weeks additional details about each location will be made available as well as the ability for patients to provide ratings and reviews for any location they visit. To stay informed of the latest releases, sign-up for their newsletter.
About Urgent Care Locations
Urgent Care Locations (http://www.urgentcarelocations.com) is the largest directory of urgent care centers and walk-in clinics in the United States providing with more than 7,500 healthcare providers listed. The privately held company, based in Franklin, TN and led by internet entrepreneur Michael Barber, has a mission to introduce healthcare consumers to urgent care medicine while providing them direct and unbiased access to walk-in clinic locations wherever they need them.