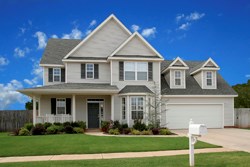 Glenside, PA (PRWEB) August 02, 2013
O'Donnell's Plumbing, Heating, Air Conditioning has joined the Dr. Energy Saver network, the largest energy services contractor network across the country.
Dr. Energy Saver is comprised of dealers who are dedicated to improving home energy efficiency and comfort while lowering energy costs. All Dr. Energy Saver dealers are certified and receive on-going training at the National Energy Conservation Center and network headquarters in Seymour, CT.
Prior to joining the network, O'Donnell's focused on plumbing services, in addition to designing, engineering, and installing energy-efficient heating and air conditioning systems.
"We're excited to be connected to other contractors who are just as passionate about helping homeowners understand what affects their home's energy performance and how it can be improved," says O'Donnell's Dr. Energy Saver owner John O'Donnell.
"As a member of the national network, we have expanded our services to give homeowners all the solutions they need to fix their energy problems," he adds.
O'Donnell's Dr. Energy Saver technicians can analyze a home's energy performance and provide customers with an energy audit, which includes suggesting and performing custom solutions that help achieve significant energy and cost savings and improve their home's comfort with minimum hassle. Their products and services include home insulation, duct cleaning and sealing, heating and cooling services, indoor air quality improvements, and weatherization.
The company offers financing options to encourage more homeowners to make energy saving improvements to their homes. They also help customers take advantage of federal tax incentives and local energy rebates available in Pennsylvania.
About O'Donnell's Dr. Energy Saver
O'Donnell's Dr. Energy Saver is a home energy contractor located in Glenside, Pennsylvania, and specializing in home energy audits, insulation upgrades, HVAC services and other energy-saving solutions. They have been providing home improvement services to residents throughout Bucks and Montgomery counties for over 80 years. They offer free estimates for all of their services.
About Dr. Energy Saver, LLC
Dr. Energy Saver is a national network of energy saving dealers who specialize in conducting energy and comfort assessments to reduce energy waste, improve comfort and health, and lower energy bills. Dealers are fully trained at corporate headquarters in Seymour, Connecticut. Training sessions consist of a presentation, instruction and review of the Dr. Energy Saver services.