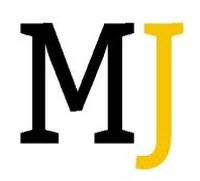 Mediajobs.com: finding the great companies first.
New York, NY (PRWEB) August 06, 2013
The launch of UberAds signals industry efforts to provide a more seamless and targeted ad experience. It is at the heart of a growing new trend in mobile advertising, bringing together social media, user data and geographic position to secure better ad targeting.
MediaJobs.com is a digital news platform for jobseekers aimed at identifying the industry trends that job seekers will want to track. One recent trend covered involved improved ways to monetize user data for targeted ads based on interests and locale.* The mobile advertising jobs open in the coming quarters will likely involve adapting to this changing construct.
1. UberMedia launches new mobile targeting system as brands splash out on summer season mobile ads.
Pasadena-based UberMedia is connecting the dots between a user's social media activity and immediate location, bringing a more relevant and unique ad experience. For instance, users who have liked an actress on Facebook would likely see an ad for her latest film when near a theater playing it. Find out how UberAds is more than tripling more conventional click through rates, and which media heavyweights are taking notice.*
Advances like UberAds are likely to impact those working in internet marketing jobs and digital media jobs alike.
Mobile advertising jobs continue to become more impacted by improved targeting.
MediaJobs.com examines how the industry expects to utilize these tools going forward. Users receiving ads for a film they've already tweeted about is only the beginning, with eCommerce directors and those with social media jobs eager at the new possibilities.
Spotting valuable trends in the ever-changing Media industry is where MediaJobs.com provides job seekers with that much-needed edge. Having the right information early can make all the difference.
About MediaJobs:
MediaJobs.com is a digital news platform that combines the power of news articles with listings for media jobs to bring rich context and strategic insight to jobseekers in the media landscape. MediaJobs.com provides source insider information from the hottest media companies, top players and products worldwide.
*Source: mediajobs.com/ubermedia-launches-new-mobile-targeting-system-as-brands-splash-out-on-summer-season-mobile-ads/3032/.