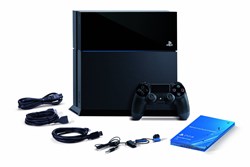 In the heyday of PS3 YLOD repairs, we would fix 50-60 units per day.
Minneapolis, MN (PRWEB) August 27, 2013
Haunted by the memories of your PS3 giving you the dreaded yellow light of death aka YLOD? Or, seeing the clock in the upper right hand corner of your PS3 spinning and spinning without your discs loading? Chronic issues such as the yellow light failure and blu-ray failure still haunt PS3 gamers to this day. The PS3 was a popular console that needed frequent repairs and as a result, repair shops across the country sprouted up.
SquareTrade, a third party insurance provider, was quoted saying that 10% of PS3 consoles failed within 12-24 months. Sony in rebuttal was quoted saying that only less than 1% of all manufactured consoles developed the"yellow light" failure.
The "yellow light" failure, a common issue amongst early PS3 adopters was a general hardware failure with the consoles Nvidia RSX "Reality Synthesizer" GPU processor. Reports by the National Inquirer blamed Nvidia for poor manufacturing for the rapid failure of this generation of processors. The PlayStation 3 was not alone with these failures, as similar processors in the XBOX 360 was plagued by similar issues, for the XBOX 360, this issue was known as the Red Rings of Death (RROD).
PS3 repairs were born after the chronic failing of the consoles RSX processor. A cottage industry grew as demand spiked to repair this issue and others affecting the early PS3 models. Highly sought after consoles that were once $599 MSRP were no longer available, and customers clamored for all the bells and whistles the original launch PS3 models featured. Shops such as Gophermods, and PSR1 were amongst the first in the industry, finding temporary solutions for the "YLOD" and blu-ray drive failures of the early consoles.
Casey Profita from Gophermods says, "In the heyday of PS3 YLOD repairs, we would fix 50-60 units per day. It is has since decreased with the PS3 Slim models, but ps3 repairs are still big business."
Profita speculates that the PS4 repairs will not be as popular as the PS3 since Sony has dropped Nvidia as a manufacturer and Sony has since worked with AMD to produce a single-chip that combines a CPU and GPU that consists of eight x86-65 cores based on AMDs Jaguar architecture. Microsoft too has dropped Nvidia as the manufacturer for their XBOX One and the XBOX One will feature similar technology. As a result, Profita says, "The PS4 and XBOX One repairs for GPU failures will be significantly less as the processors run more efficiently and cooler than the original PS3."
Alas, that doesn't indicate PS4s won't break down. The XBOX 360 Slim has moved to the same CPU/GPU technology and they reportedly develop the same issues with their processors, but not as frequent. Furthermore, Blu-ray drives, hard drives and peripheral components are still susceptible to breakdowns.
"The PS4 repair won't be big business like the PS3 repairs of the past, but whenever a next generation device is developed, we never know what could happen," Casey Profita, founder of Gophermods.com
Source: http://www.gophermods.com
About Gophermods
Gophermods is a Minneapolis-based company that specializes in consumer electronics repair. Each year, Gophermods repairs thousands of consumer devices with OEM parts and professional know-how. Gophermods is the one stop shop for full-service game console, iPad, iPhone, iPod and Smartphone repairs.
Gophermods is Accredited though the Minneapolis-St.Paul Business Bureau and is a Proud Member of the Minneapolis, MN Chamber of Commerce.
Gophermods
1170 15th Ave SE
Minneapolis, MN 55414
612-354-2937