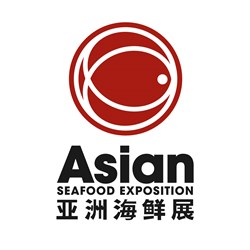 Many of the products featured this year reflect global trends such as increasing consumer demand particularly within China for more exotic and higher value seafood
Wanchai, Hong Kong (PRWEB) August 01, 2013
Visitors to this year's Asian Seafood Exposition will be able to enjoy access to a record number of new premium seafood lines when the show takes place at the Hong Kong Convention and Exhibition Centre on September 3-5, 2013.
The exposition's New Product Showcase will feature a series of display cases providing attendees with a sneak preview of over 60 of the latest, most innovative premium seafood products that are being introduced to the market in Hong Kong and Asia.
"Many of the products featured this year reflect global trends such as increasing consumer demand particularly within China for more exotic and higher value seafood," expresses Mary Larkin, Vice President of Seafood Expositions for show producers Diversified Business Communications.
"With the growth of the middle class in China driving affluent consumers to add more prestigious products to their diets, the exhibition's New Product Showcase provides a great opportunity not only for exhibitors to debut new premium seafood lines, but also for buyers to see trends in the market and to source new seafood products they can add to their business," says Ms. Larkin.
As a result, this year's New Product Showcase presents several emerging companies and brands looking to enter or expand their reach in the lucrative Asian seafood market. For 2013, some of the seafood products, condiments and culinary dishes on display will include the following:
Glacier 51 Toothfish (Austral Fisheries)
Praised for its firm white flesh, even texture and subtle flavors this premium, sustainable MSC certified Patagonian Toothfish comes packed in a pair from a single 10kg fish that once filleted is rapidly frozen and carefully vacuum sealed.
Salmon Fillet with Potato Crust (Delimar GmbH)
The perfect seafood ready meal, these frozen, oven-ready wild caught salmon fillets are served with a creamed mashed potato topping enriched with a hint of dill, chives and cheese.
Sakura Shrimp with Fish Roe (Lian Ruey Enterprise Company Limited)
This premium Taiwan Sakura Shrimp served with fish roe delivers a tantalizing flavor sensation that dances and pops in your mouth. Simple and tasty, these shrimps can be enjoyed as an appetizer, cold dish or sushi topping or added to hamburgers and sandwiches.
Giant Scarlet Prawn (Fiji Fish Limited)
The Mozambique Giant Scarlet Prawn is unlike any other and extremely rare. Mainly found in waters exceeding 700 meters, the flesh of these lobster-like prawns is translucent, finely textured with a firm bite, flavorful and extremely sweet.
Red Sea Cucumber Meat (Asia Seafood Company)
Harvested in the wild, cold waters of the North Atlantic Ocean, these red sea cucumbers are quickly packaged to ensure freshness whilst being shipped. The meat provides great nutritional and dietary values that are protein rich, all natural and fat free.
Crunchy Coated Shrimp & Crab Macaroni & 3 Cheese (Handy International Incorporated)
A grown-up twist on a classic favorite, this latest offering from Handy elevates the homely comfort of creamy macaroni and cheese by adding the gourmet ingredients of fresh crab meat, shrimp and three cheeses, infused with a touch of cayenne, onion and garlic.
The above is just a representation of the products being featured at the Asian Seafood Exposition this September. For a complete list of products included in the New Product Showcase, please visit the event's website at http://www.asianseafoodexpo.com/en/attendee/new-product-showcase.
About the Asian Seafood Exposition
The Asian Seafood Exposition is a trade event where buyers and suppliers of seafood from around the world come together to network and conduct business in the lucrative Hong Kong and Asia Pacific markets. The event's fourth edition is scheduled to take place from September 3-5, 2013 at the Hong Kong Convention & Exhibition Centre in Wanchai, Hong Kong. The exposition is produced by Diversified Business Communications and is co-located with Restaurant & Bar Hong Kong. http://www.asianseafoodexpo.com
About Diversified Business Communications
Based in Portland, Maine, USA, Diversified Business Communications provides information and market access through face-to-face events, magazine publishing, and online resources on four continents. Diversified Business Communications serves several industries, including seafood, food service, natural and organic, commercial marine, healthcare, and business management. The company's global seafood portfolio of expositions and media includes Seafood Expo North America, Seafood Processing North America, Seafood Expo Global, Seafood Processing Global, the Asian Seafood Exposition, Seafood Barcelona, SeaFood Business magazine, and SeafoodSource.com. The company operates divisions in Australia, Hong Kong, India, the UK, and Canada. http://www.divbusiness.com