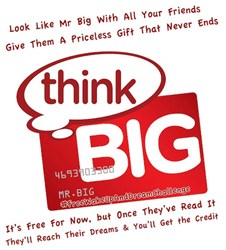 I still pinch myself to make sure I'm not dreaming
Weston CT (PRWEB) August 02, 2013
Don't let funny tweets like, "Jack was quick. Jack was nimble. Jack downloaded the #WakeUpAndDream Challenge Didn't even need a Kindle," fool you. The Wake Up and Dream Challenge, by Dr. Barbara Lavi is a serious self help book which has helped thousands of people change their lives. The use of "Over the Rainbow" imagery & rhyme in the title of this announcement, on the other hand, reflects the more serious side of the book's inspirational content.
Readers will learn techniques to navigate their way to lives they may have never dared to dream. After assessing their Dream Potential using the Dream Quotient Questionnaire (DQ), they will develop a Dream Positioning System (DPS), and use creative dreaming to chart their way to their dreams. She also shares vivid stories illustrating how clients accomplished their aspirations using Dr. Lavi's system.
For over 30 years Dr. Lavi has helped people who were dissatisfied with their lives do something about it. Clients get stuck for various reasons, some followed their parents' dreams or fell into vocations that no longer suited their needs. Others took time off to raise a family and lost sight of their dreams. Many had been laid off and felt they lost their identity. She has also helped recovering alcoholics and clients suffering from chronic illnesses re-chart their lives. The techniques taught in this book helped thousands people redesign their lives and reach their aspirations. Clients and readers of the book have found ways to overcome illnesses, disabilities, and economic hardships. People of all ages were able to redefine and reach their life goals. With this free download, you can, too.
An example of someone helped by these techniques is Jody, who discovered her calling and developed a fulfilling life. In the book, Dr. Lavi describes Jody's first visit: "It was a stormy day when Jody first came into my office. Her brown curly hair was damp and frizzy. She was an overweight, fifty year old woman. The wrinkles on her face made her look at least ten years older. Jody was a proud, intelligent woman who never thought she would need to see a psychologist. Embarrassed to be in my office, Jody confessed she was only there because she was at her wit's end. She admitted that she was so depressed that she thought about putting her head in a gas oven and simply ending her pain and financial worries."
Jody was frightened by her suicidal thoughts and, fortunately, came to see Dr. Lavi. Several years after completing therapy when Dr. Lavi saw Jody, she was thriving. She looked fit, slender and well rested. With a smile on her face, Jody glowed as she reported, "I still pinched myself to make sure I'm not dreaming." She found it hard to believe she was living a life she could not have imagined on the day she first came for therapy. With Dr. Lavi's help, Jody, and other clients described in the book, learned how to wake up and dream so they could change their lives. Readers can learn the techniques so that they too can wake up and dream.
The book is also a fundraiser for 21 creative nonprofit organizations from across the USA that help people reach their dreams. By downloading the book and sharing it with your friends, the book will gain increased exposure and help these Dream Nonprofit organizations as well. "Download this e-book & U will C Y The #WakeUpAndDream Challenge Is 2 Good 2 B Free! " The link to the free download is at http://goo.gl/8F2TbU on Amazon.com.
Folllow @WakeUpDreamNow on Twitter to catch all the interesting tweets!
Author's Profile
Dr. Lavi, a Licensed Psychologist since 1978, worked & trained in the Boston area before moving to Westport, CT in 2000 where she maintains a private practice. She holds a Master's Degree in Clinical Child Psychology and a Doctorate in Professional Psychology. She founded ACT Now Psychotherapy utilizing her active, creative, time-sensitive approach to therapy. Work with Dr. Lavi is time sensitive. Each segment of therapy is as brief as possible. Some clients may come for a few months; others, for a few years. Clients return when new needs arise over the course of their lives. She works with children and adults using individual, couple, family, and group therapy. She utilizes cognitive behavioral therapy, hypnosis and Eye Movement Desensitization (EMDR). Her specialties include: divorce, anxiety, fears, phobias, loss, illness and trauma. To learn more about Dr. Lavi's experience and services, go to her websites: http://www.ACTNowPsychotherapy.com. http://www.WakeUpAndDreamChallenge.com, her blog: http://www.WakeUpAndDreamCatalyst.blogspot.com, or her facebook fan page, http://www.Facebook.com/TheWakeUpAndDreamChallenge.