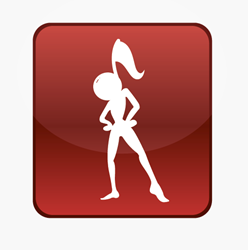 Los Angeles, CA (PRWEB) August 08, 2013
iTRAIN, the premier source for portable fitness classes, has released a series of complimentary webinars to connect live trainers and the final users. It occurs every Monday at 1pm EST for 30 minutes. At least two iTRAIN experts discuss a theme – "How to work out with no equipment", "How to stay in shape during the holidays" – under the form of a presentation. It is informal but still structured to help the audience focus on key learnings. The audience can ask questions live and everyone can see the fitness experts on camera.
"The goal is to come out of the session during a break lunch or before starting the week with two or three good takeaways," said Sebastian Reant, CEO. "Each webinar is made to inspire any individual who seeks motivation or just do not want to think about what to do as far as working out. It is simply sometimes just a good reminder of wellness best practices that one already knows" added Reant.
The format usually follows the following structure: Dilemna, Do's and Don'ts, Recommendation of workouts for the theme (named "Routine Of The Week"), Nutrition, Takeaways and Q&A session.
In case you missed the live session, iTRAIN still makes all the webinars available at no charge on the iTRAIN website under the form of a Quicktime video.
"One of the best features of the iTRAIN webinars are the poll questions," said Reant. "It allows the audience to stay engaged and voice their opinion on serious or not so serious topics a few times during the webinar".
Once the webinar is downloaded on one's computer, it can be viewed as many times as desired, or even shared. It is possible to sign up for a webinar through the iTRAIN homepage clicking on the webinar slide or following iTRAIN either on Facebook or Twitter.
About iTRAIN:
iTRAIN is the premier source for downloadable fitness classes, a mix of the best music, HD videos and the top celebrity trainer voice-overs. iTRAIN's products are available for immediate download off of the website at a substantial discount over traditional physical personal training pricing. To date, iTRAIN changed 70,000 members' lives with over half a million downloads.