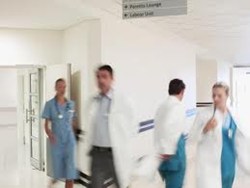 I do however believe that making complaints public, will prevent future errors from occurring
Bolton, UK (PRWEB UK) 5 August 2013
Posted on the NHS choices website, the results of the recent friends and family feedback scheme have highlighted both positive and negative feedback regarding patient care across the entirety of the country's hospitals. In an attempt to be as transparent as possible, full reviews and testimonials have been collected, giving each inpatient and A&E department a rating by those who have been treated there. According to The Guardian, spanning across of 4,500 wards, a total amount of 36 wards thus far have been deemed as providing poor levels of patient care, receiving a negative rating (1).
As reported in The Guardian, the scheme seems to have caused controversy amongst many officials, with it being described as a "Trip-Advisor" style system, not necessarily building a pathway to improve patient care and reduce the number of medical negligence claims that are being filed against the NHS, as was originally intended (1).
The topics of complaint vary widely across many of the areas of hospital care. Taken from the NHS Choices website, one patient in particular expressed her distress whilst being under the care of a midwife in Blackpool Victoria hospital (2). According to her alleged account of events, she was sent home from the maternity unit despite the fact that she was a high risk patient and having contractions 45 seconds apart. This then concluded with the woman in question having to deliver the baby, with the help of her husband, in her home seriously raising the risk of birth injuries such as cerebral palsy (2).
Included within many complaints of poor A&E service on the NHS Choices website, an 83 year old woman was left waiting 40 hours in A&E without receiving any medical attention, and in a similar complaint, a new born baby was left waiting 27 hours to see a paediatrician--again, patient accounts of their experiences, both at Blackpool Victoria Hospital (2).
Speaking on the new friends and family initiative, Suzanne Yates Executive at medical negligence solicitors, Asons, said:
"There are both massive strengths and weakness to having such a candid outlet for patient feedback. On the one hand, having unlimited access to real time patient complaints can give prospective patients a good idea of the type of care they can expect to receive from every hospital in the country. On the other hand there are many biases that could sway a person's opinion of a hospital, encouraging them to both over and under sell the details or their ordeals.
"There is no doubt that serious issues regarding medical negligence should be made transparent for people to see, but I don't feel that a true representation will be shown until the scheme has been running for a significant amount of time and enough data has been collected. I do however believe that making complaints public, will prevent future errors from occurring."
Receiving negligent care from the NHS can have devastating consequences, being a victim of misdiagnosis, or a surgical error can damage your present and future health. Anyone who has been treated poorly by a health care professional may be eligible to claim for medical negligence compensation. To find out more information about making a claim, speak to one of Asons medical negligence solicitors by calling 01204 521 133 or visit http://www.asons.co.uk.
(1) The Guardian, Thirty-six NHS wards fail 'friends and family' test, 30/07/2013
theguardian.com/society/2013/jul/30/nhs-choices-website-patients-hospital-ratings
(2) NHS Choices, Blackpool Hospital
nhs.uk/Services/hospitals/ReviewsAndRatings/DefaultView.aspx?id=1974