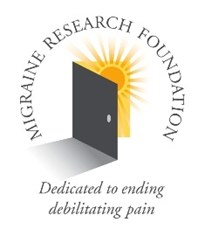 Nw York, New York (PRWEB) August 05, 2013
The Migraine Research Foundation (MRF), a nonprofit devoted to funding groundbreaking research into the causes and better treatment of migraine disease, announced today the latest resources available on its website: two newly expanded and updated lists of headache doctors – one of certified headache specialists, the other of children's headache doctors. So that sufferers can find a conveniently located headache doctor, both are organized by state and city and include the ages of patients the doctors will see and a contact phone number for making an appointment. The lists are available at http://www.migraineresearchfoundation.org. They are the only headache doctor directories of their kind.
Although 10% of all school-age children suffer from migraine, they are often undiagnosed and untreated. MRF's Directory of Children's Headache Doctors makes it easy to identify and locate help for kids who suffer from migraine. MRF's new Children's Headache Doctor list is part of its "For Our Children" initiative, launched to raise money to move the science of childhood migraine forward and provide information and resources to combat the disruptive effects of migraine disease on children and their families.
36 million Americans suffer from migraine, but half of them are never diagnosed. While most sufferers experience attacks once or twice a month, about 14 million people experience headaches on a near-daily basis. MRF's Directory of Diplomates in Headache Medicine is an easily accessible list of doctors who have been certified in headache medicine so that sufferers can find the specialized help they so desperately need.
In spite of the prevalence of migraine and its profound effect on individuals, families, and society, research into its causes and treatments is severely under-funded. MRF raises money to fund research grants for work in innovative areas that hold promise for unlocking the mysteries of the disease. MRF's operating costs are underwritten, so all money raised goes directly to fund research.
The two directories of doctors, as well as more information about migraine disease and the work of the Migraine Research Foundation, are available at http://www.migraineresearchfoundation.org. Contact: syates(at)migraineresearchfoundation(dot)org