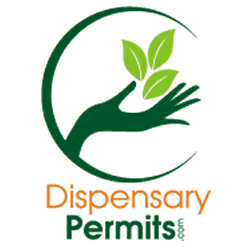 "Now that Illinois has legalized marijuana for medicinal purposes, the state and community stakeholders will need to work together to create a system that provides safe and efficient access to cannabis for patients"
Sara Gullickson
Chicago, IL (PRWEB) August 02, 2013
On Thursday Illinois Gov. Pat Quinn (D) signed a bill into law legalizing the use of marijuana for medicinal purposes. With his signature, the Democratic Governor made Illinois the 20th state, in addition to the District of Colombia, to legalize medical marijuana for patient use.
Under the new law, which is scheduled to take effect Jan. 1, 2014, a patient could be recommended no more than 2.5 ounces of marijuana over two weeks. Patients would have to buy the marijuana from one of 60 dispensing centers throughout the state and would not be allowed to legally grow their own. Marijuana would be grown inside 22 cultivation centers registered with the state.
For entrepreneurs interested in opening a medical marijuana dispensary in Illinois, leading cannabis consulting company DispensaryPermits.com has opened an office in Chicago's CBS Building to help guide entrepreneurs through the complex legal, financial, and application requirements of the Illinois medical marijuana program. The company has assembled a team of top professionals including doctors, lawyers, scientists, architects, CPAs, horticulturalists, engineers and medical marijuana business owners to create comprehensive dispensary and cultivation business plans.
"Now that Illinois has legalized marijuana for medicinal purposes, the state and community stakeholders will need to work together to create a system that provides safe and efficient access to cannabis for patients" says Sara Gullickson, a DispensaryPermits.com representative. "DispensaryPermits.com seeks to not only help qualified businesspeople obtain dispensary and cultivation licenses, but to cultivate partnerships that ensure the long-term success of the state's medical marijuana program."
Gullickson says she's excited about continuing the company's 100% track record of success by helping qualified entrepreneurs apply for medical marijuana dispensary licenses in Illinois. "I believe the only way patients are going to obtain safe access to quality medicine is through a competitive, merit-based dispensary licensing process in which the most prepared entrepreneurs are selected" says Gullickson. "DispensaryPermits.com will be here to assist entrepreneurs through the entire dispensary and cultivation application process."
The company is offering free consultations from their new Chicago location inside of the CBS building on 22 W. Washington Street, Suite 1500 on August 6-9th, 2013, for qualified individuals or organizations interested opening a dispensary or cultivation center in Illinois. For more information please visit DispensaryPermits.com or call 312-600-5665 to set up a free dispensary consultation.
About DispensaryPermits.com
DispensaryPermits.com offers "seed to sale" consulting services and hands-on support to medical marijuana entrepreneurs. The company has a 100% track record of success, whereas in every state that DispensaryPermits.com has assisted clients that have applied for a dispensary license, clients have successfully been awarded dispensary licenses.