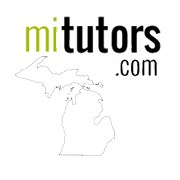 Grand Rapids, Michigan (PRWEB) August 07, 2013
When students struggle with certain subjects at school, it's not always a simple task to find a tutor for them who is capable, reliable and affordable. Finding a tutor who fits all that criteria and lives nearby is even more challenging. Josh Norman, a lifetime resident of Michigan and founder of MItutors.com wanted to simplify this task with a free and easy-to-use tutor search engine.
While there are plenty of large tutor service sites out there, MItutors.com is the first and only website to provide a totally free search engine that allows you to find local Michigan tutors who have already been screened for your security.
MItutors.com is a fantastic resource for students and lifelong learners alike as there are tutors available in almost every subject imaginable. Tutors can be sorted by location and subject, which makes it easy to find exactly what you're looking for without having to go too far.
Not only that, but users are able and encouraged to read up on their potential tutors prior to hiring them. Each and every tutor featured on the site has a personal profile where they list the subjects they're qualified to teach, their past work/experience, their schooling, and their hourly rate. The website also offers a good-fit guarantee that ensures you don't pay for a tutor until you've found the perfect match!
To get started using MItutors.com, the user just needs to enter the city nearest them and the subject they need a tutor for, and hit search! Once that is done, a list of results will appear and users can start reading up on each individual tutor to find the one that they feel best suits their needs.
Once a user has identified a few tutors who they'd like to get in touch with to talk further, they can send each of them a message in order to schedule a time to chat. It's totally free to search and send messages, so users are encouraged to talk to as many tutors as it takes to find the one that matches their needs best.
With all of these added features and ease of use, MItutors.com is proving to be Michigan's best tutoring site yet. To get started using this website or to learn more about how it works, simply visit the website http://www.MItutors.com to find out more.