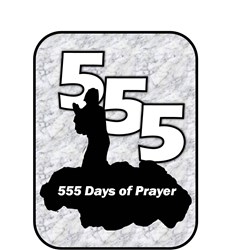 Let us unite, and pray, as our Heavenly Father would have it!
Martinez, California (PRWEB) August 06, 2013
http://www.saveamericagathering.com
Five months into the Washington Monument themed "555 Days of Prayer to Save America," the event's organizers are announcing the next 100-day-long prayer segment. The event, which is a prayer monument to God, based on the five-hundred and fifty-five foot height of the towering Washington, DC Monument, will be entering into an extended prayer of intercession for the Church, itself, on Wednesday, August 7, 2013.
The hundred-day prayer, the second in a sequence of five such prayer segments, will ask for God's forgiveness and mercy for the sins and shortcomings of The Church, globally, and the instilling of mercy and forgiveness within the hearts of churchgoers and clergypersons, everywhere.
Mega-churches and major ministries have been asked to add the collective prayers of their members and partners to this 555-day-long prayer initiative. "When we pray in unity, we pray with great power. Let us unite, and pray, as our Heavenly Father would have it!" said Robert Berry, "Save America Gathering" CEO and spokesman.
All Christian and Messianic Jewish congregations are encouraged to add these prayers of intercession to their daily prayer regimes, and to continue on through the remainder of the event, which will conclude on September 11, 2014.