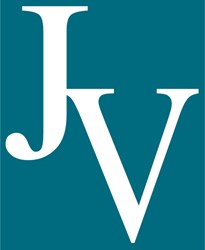 No matter how you cut it – you have potential. Step One: Start believing you can improve in today's market. You can – the key questions are 'will you?' and 'by how much?' I hope this eBook helps point the way."
Orange County, CA (PRWEB) August 05, 2013
Joe Verde Sales & Management Training, Inc., today announced the release of a new eBook titled "An Auto Dealer's Guide to Five Quick Ways to Grow." The eBook is one of the most popular excerpts from Joe Verde's guidebook for auto dealers and managers; "A Dealer's Guide To Recovery And Growth In Today's Market."
The new eBook, "An Auto Dealer's Guide to Five Quick Ways to Grow" explains the profit potential that dealers and their salespeople have in 5 strategic areas:
1) Selling to the prospects they already have on the lot now
2) Turning unsold prospects into be-backs
3) Turning incoming sales calls into deliveries
4) Prospecting for referrals with the easier groups
5) Improving gross per unit – across the board
Famous for being the 8-car guy who transformed into the 38-car sales professional, Joe Verde, president of Joe Verde Sales & Management Training, Inc., is the author of five books for dealers, managers and salespeople, as well as a prominent Leadership, Management and Sales Training figure in the automotive industry, who also pioneered virtual training in 2003 with the creation of the Joe Verde Training Network®.
"We aren't missing sales from lack of opportunity. We're missing sales from lack of training, lack of coaching, and lack of managing the selling activities that will generate sales," said Verde. "No matter how you cut it – you have potential. Step One: Start believing you can improve in today's market. You can – the key questions are 'will you?' and 'by how much?' I hope this eBook helps point the way."
To download a free copy of "An Auto Dealer's Guide to Five Quick Ways To Grow" visit: http://ow.ly/nxFdL
The Joe Verde Group® drives sales increases at auto dealerships throughout North America. From complete workshop, online and in-house training programs; to materials on Leadership, Sales Management, Professional Selling, Closing and Negotiation; Joe Verde Group coaches sales and management teams to greater success, increased sales and profits, year after year.
Joe Verde's virtual training on JVTN® features dozens of training courses for salespeople, managers, finance, and service, plus hundreds of chapters on almost any situation a salesperson will encounter in sales. The company introduces new online courses regularly to help dealers, managers and salespeople sell more units, at higher profits, in today's changing market.
To request a free demonstration, visit: jvtn.com or call (800) 445-6217. For information about Joe Verde workshops and training products, visit the Web at joeverde.com.
About Joe Verde Sales & Management Training, Inc.
http://www.joeverde.com | http://www.jvtn.com
Joe Verde Sales & Management Training, Inc., founded in 1985 with its corporate headquarters in Southern California, is consistently rated the number one automotive sales and management training company in North America for producing immediate and long-lasting results for its customers.
Joe Verde's training team holds live training workshops across North America, and he personally pioneered Virtual Training with JVTN® in 2003. He has authored several books, and since the recession has written, sold and distributed hundreds of thousands of copies of: "A Dealer's Guide To Recovery & Growth", "Manage Your Career In Sales – Goal Setting For Salespeople", "Earn Over $100,000 Selling Cars – Every Year", "38 Hot Tips On Selling More Cars" and "How To Sell A Car And Close The Sale Today" in the automobile industry, to help dealers, managers, and salespeople recover quickly and start growing again after the recess.