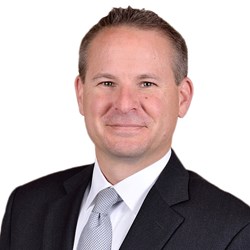 Volunteers are truly the force behind producing the film festival
San Diego, CA (PRWEB) August 07, 2013
Craig Levitt., Realtor with Real Living Lifestyles in San Diego, has been chosen the new Director of Volunteers for the San Diego Film Festival. Levitt will be joining the team with Chairman Dale Strack, Kevin Leap, Tonya Mantooth, and Patti Judd. This dynamic group of people have a passion for making the San Diego Film Festival a nationally recognized U.S. film festival with an attendance of over 100,000 within the next four years.
The San Diego Film Festival is a not for profit San Diego Film Foundation founded in 2001. This coming October 26th 2013 the Festival will be celebrating its 12th year. Their mission is to support the best independent film making while enhancing the diverse cultural landscape and economic vitality of San Diego. SDFF holds a 5 day independent film festival in the beautiful Gaslamp Quarters in downtown San Diego. Earning over 12 awards for Best Film Festival and in 2012 SDFF had the biggest national coverage in respected film industry publications like Variety, Hollywood Reporter, The LA Times, The Wrap, and IndieWire. The SDFF believes that Levitt's extensive experience in real estate and running his own notforprofit organization will make him a great addition to their team. Dale Strack Chairman of SDFF said, "Craig's passion for the arts, excellent project management skills, and overall great interpersonal skills make him the perfect fit for our new role as Director of Volunteers. We believe that Craig and his team of volunteers are an integral piece of the film festival's success."
Levitt has raised awareness for social issues through many art forms. One way he does it is with his nonprofit art program called Artists for Social Issues (AFSI). Levitt said, "As a huge supporter of the arts, I am thrilled to help the San Diego Film Foundation's mission to create a nationally recognized film festival. Volunteers are truly the force behind producing the film festival, and I am excited to recruit and manage a team of exceptional volunteers to meet our goals."
Currently the San Diego Film Festival is accepting applications for volunteers to help on October 26, 2013.