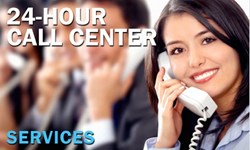 los Angles, California (PRWEB) August 07, 2013
MillionaireMatch.com is a dating site for affluent singles that want to meet other successful people. The dating site has recently launched 24-hour Customer Service support. This gives MillionaireMatch members a chance to easily get the support and help they need to find their true love.
With members from the United States, United Kingdom, Canada and Australia, MillionaireMatch has a huge database of people who live a privileged lifestyle. Sorting through all of these people to find one's perfect match can be a very daunting and overwhelming task. This is why the Customer Service group was created.
MillionaireMatch cares about matching people up with their soulmates and does everything they can to facilitate meetings between their members. Customer Support is designed to help bring these members together and give them the courage to take a chance on each other. Wealthy people often feel overwhelmed at the thought of trying to find someone who will love them for the person they are and not how much money they have. MillionaireMatch's Customer Service group eliminates these problems by bringing people together that each have their own wealth and are simply looking for nothing more than love and companionship.
Meeting decent people is a hard thing to do under any circumstances, but is even harder for those with wealth. Customer Support aims to make it a little bit easier for their members to meet decent people.