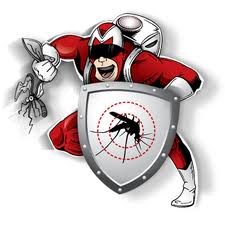 We will make Mosquito Shield and its superior results a household name in Northern Virginia.
Arlington, VA (PRWEB) August 05, 2013
Mosquito Shield of Northern Virginia is now booking service appointments and targeting the end of August as the official launch of the local mosquito control franchise.
Arlington resident Ken Bowen has established the local franchise and looks forward to bringing this innovative mosquito control solution to the area.
"When we evaluated the franchises within the mosquito control industry, Mosquito Shield was in a league of their own," said Bowen, who relocated from Falls Church in 2012. "Their process and results are second to none."
Bowen and his wife Stephanie are veterans of the United States Air Force.
"While the 'missions' are slightly different I look forward to bringing enterprise best-practices, leadership, and enthusiasm to Mosquito Shield," Bowen said. "I'm often accused of being the most discerning and demanding customer alive. I see this as the single best attribute I will bring to my customers."
Mosquito Shield is setting the industry standard for mosquito and tick control utilizing a proprietary blend of 99.97 percent natural ingredients and a flexible spraying schedule that maximizes effectiveness.
The company was founded in 2001 in direct response to the absence of an effective and affordable mosquito barrier spray. The company developed a patent pending barrier spray that when started in the early spring would last for weeks and grow in strength as the season progressed.
"Our goal over the next two years is simple," Bowen said. "We will make Mosquito Shield and its superior results a household name in Northern Virginia."
To book your service through Mosquito Shield of Northern Virginia, call (703) 828-7510 or email northernva(at)moshield(dot)com
About Mosquito Shield
Mosquito Shield currently offers mosquito control services throughout the Northeast, delivering effective solutions, professional service, and guaranteed results to a rapidly growing base of satisfied customers. Mosquito Shield has invested over 12 years of research and development in the perfection of its impenetrable Mosquito Protection Barrier™, which turns any treated property into a mosquito-free zone by killing and repelling mosquitoes and other harmful outdoor pests. In 2013, the firm launched Mosquito Shield Franchise Corporation.