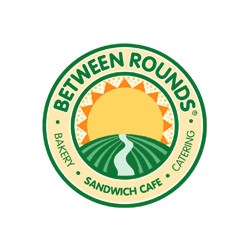 Hartford, ct (PRWEB) August 06, 2013
Celebrating over 20 years in business, the Between Rounds brand is looking to expand its franchises throughout Connecticut and other states. Since launching their first bagel shop in 1990, owners Jerry and Joe Puiia have steadfastly built a solid reputation as a fun and relaxing bakery sandwich café offering a wide selection of bagels, deli sandwiches and wraps, bagel sticks, specialty coffee drinks and salads. By offering healthy and great tasting options for breakfast, lunch and dinner, Between Rounds is hoping to capitalize on the bagel popularity trend.
According to Technomic, a food industry research and consulting firm, bakery cafes are one of the fastest growing dining segments, consumer patronage of bakery cafes is on the rise and bakery café segment sales have increased 12% since 2008 while other dining segments have declined. Getting in now on a bagel franchise can position you to take advantage of this trend and other opportunities that come with owning a bakery sandwich café.
In addition to capturing a lucrative morning commuter market, the Between Rounds bakery sandwich cafes are designed to offer great food selections for breakfast, lunch and catering. Franchise owners who really have an entrepreneurial spirit can also engage in a manufacturing commissary that allows you to build a wholesale business serving schools, businesses, supermarkets and convenience stores. Franchisees who own several locations in a protected territory can even be their own wholesale supplier. Being a bagel shop franchisee has many benefits and with the market growing now is the time to invest in a venture that includes a bakery café business, sandwich business and bagel shop.
What makes Between Rounds unique is their dedication to providing fresh baked goods and deli sandwiches and wraps that feature Boar's Head brand deli meats as well as specialty coffee drinks, fresh fruit, salads and catering platters. While many coffee shops offer pre-packaged and processed food items, Between Rounds stands apart with freshly made muffins, Danishes, cinnamon buns and a terrific variety of grilled Panini sandwiches, soup and salad combos and wraps.
Currently, Between Rounds has locations in South Windsor, Manchester and Vernon, CT with a convenience store set up at a CITGO gas station in Tolland, CT. Between Rounds can also be found in several popular local supermarkets including Highland Park, Geissler's and West Side Marketplace. As branded bagel shops become more popular, Between Rounds is poised to capitalize on this food trend and eventually grow into a national brand.
Between Rounds was started in Vernon, CT in 1990. The first location was owned by Jerry Puiia who patterned his bagel shop after a store owned by his father (Vito) and his brother (Joe) back in Hoboken, NJ. In 1991 Jerry and his brother opened a second location in South Windsor that is now the headquarters for all Between Rounds locations. Each location offers free Wi-Fi for customers who want to bring their laptops and enjoy a leisurely meal. The Between Rounds menu has expanded over the years to include a wide variety of bagels, deli wraps, sandwiches, salads, specialty coffee drinks and an assortment of breakfast treats including muffins, Danishes and cinnamon buns. The company also stands out by offering loyal patrons special giftware that make for great gift ideas any time of year. Check them out on Facebook.