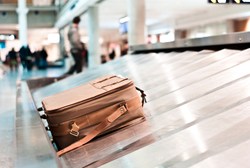 East Hartford, CT (PRWEB) August 06, 2013
While many individuals assume the busiest travel period is the holiday season, the time of year that experiences the greatest number of travelers is the end of the summer season from the mid weeks of July to the beginning of September. Tens of millions of Americans will vacation this month to enjoy their last summer getaways before the summer season is over and school is back in session and the weather gets cooler. There are a greater number of flights, with a higher number of passengers on each causing the overall volume of travelers to be greater. Travel Insured International, a leading privately owned travel insurance provider, offers individuals the following tips to help travelers remain safe and enjoy their vacations during a congested travel period.
Choose Travel Dates Wisely
Choosing a flight on any Thursday or Friday during the summer will be the most crowded, and most likely more expensive. There are more flights; however, the seats are more likely to be filled. Due to a greater volume and chance of tropical storms, the likelihood of travel delays increase. Attempt to book departures on mid-week days to lessen the chance of disruptions and save on costs.
Check Airline Information
Prior to leaving for the airport, check flight status which is available online or by calling the airline to check on all flight inquires. Be sure to research all airline regulations before leaving including baggage limitations, policies, and procedures to ensure quick and easy transitions. Travelers should also check if the airline they have booked with allows pre check–in, which can help avoid long lines and the travel rush.
Plan Your Itinerary
While many travelers tend to only pre book their flight and hotel reservations, planning the entire itinerary can help beat the crowds. By making reservations at restaurants, purchasing tickets to any activities such as museums, theme parks, and other tourist attractions ahead of time, it can help travelers avoid long lines and stress. Store all times, addresses, tickets, and any important information on your mobile phone to avoid any setbacks.
Stay Aware
Unfortunately, a greater volume of travelers means a higher percentage of travel risks including scams, identity theft, and theft of personal belongings. It is important for travelers to stay aware and follow important safety precautions including keeping all belongings in sight, leaving a complete itinerary with a trusted friend or family member, and not allowing children to wander off alone.
Protect Your Investments
During such a busy season, Travel Insured urges travelers to invest in coverage more than ever. More travelers mean a higher chance of travel disruptions to occur along the way. It is important for travelers to be aware of protecting their investments due to a higher risk of disruptions including flight delays and cancellations. Investing in the Worldwide Trip Protector can also reimburse you for any medical emergencies or lost baggage during your travels.
About Travel Insured:
Travel Insured International is one of the largest privately held travel protection companies in the US, and preferred supplier to over 5,000 travel agents, travel consortiums and wholesalers in the US and abroad. As a former division of the Travelers up until 1994, and originator of travel insurance in the US, you can say that the "travel protection" blood lines run deep. Travel Insured International's customer centric claims operation has significant expertise in both domestic and international claims administration.
Travel Insured International
52-S Oakland Ave.
E. Hartford, CT 06128-0568
http://www.travelinsured.com