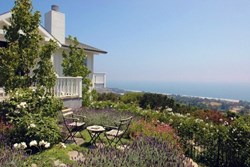 This is not a zero sum game and sometimes, doing the right thing is more important than maximizing profits.
Malibu, CA (PRWEB) August 06, 2013
Addiction to prescription drugs has reached epidemic proportions and is making mortality rates skyrocket at frightening rates. This is not going to abate until people force their legislators to rein in "Big Pharma."
A current headline states that "4 out of 5 Americans are facing poverty" and it is clear the USA is not at an economic height. It is understandable that drug addiction is on an upswing because people want to escape the stresses of trying to succeed. People can't sleep; they can't lose weight; they can't focus and there seems to be a prescription pill for every ailment. Big Pharma is taking advantage of this as any big business would because it's easy money… and big dollars.
"To stop the over-reliance on medication, we need to have a public outcry supported by legislation to make pharmaceutical companies accountable for the spiraling addiction to their medicines. It takes people to speak up and get to the front of this fight," says Richard Taite, CEO of Cliffside Malibu Drug Rehab Program. Taite understands the need for prescription medicines, but wants the manufacturers to be accountable for the harm their product has the potential causing and to work with doctors and hospitals to combat current over prescribing practices.
Cliffside Malibu Drug Treatment Center sees the effects and the collateral damage and feels a social responsibility to sound the alarm and place a spotlight on Big Pharma for their business practices that make it all too easy for people to escape from daily stressors by taking a very lethal wrong turn.
"This is not a zero sum game and sometimes, doing the right thing is more important than maximizing profits. If I were a CEO of a pharmaceutical corporation, I would want to take the market share from a drug not bringing in revenue and replace it with the drug that would bring in revenue." says Taite. "The problem is in this case, hundreds of thousands are dying in this process, and we need to stand together to say that's not o.k."
About Cliffside Malibu:
Cliffside offers top-notch Malibu addiction recovery in a private setting with a multitude of treatment options focusing on whole health. Cliffside boasts a record of helping people overcome their addictions and get back to work. For information about Cliffside Malibu's effective treatments and intervention services, please call 1-800-501-1988, 24 hours a day.