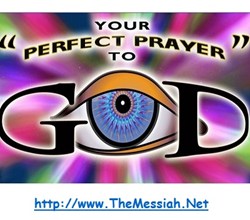 Are Lenticular Clouds a modern version of ancient prophesies, yet to be fulfilled?
Novato, CA (PRWEB) August 07, 2013
View 'UFO's Create Lenticular Clouds' on Neil's YouTube channel on The Messiah Network. Listen to Neil's original 'catchy' song 'Kapow', written to express the insights received from 'On High'. Lenticular is Latin for 'lens' and refers to the shape of these mysterious clouds. Lenticular Clouds were first recognized in 1947 as the UFO phenomenon began. The idea of aerial craft creating clouds in the sky goes back to Biblical times. Old prophesies refer to 'chariots of gods'. Are Lenticular Clouds a modern version of these prophesies, yet to be fulfilled?
Life has been colorful for Neil. After many years of spiritual quest, worldly experiences and international travel, he has created several extraordinary infotainment music videos. Listen to "Your Perfect Prayer To God!" as read by Neil H. Brandt on The Messiah Network and enjoy the new thought provoking YouTube video, 'UFO's Create Lenticular Clouds'.
About Neil H. Brandt:
Neil has established himself in the main press from coast to coast over the years. Some of Neil's accomplishments: During the spring of 1967 he wrote the lyrics, "Laughing, Crying, Laughing" for Robert Plant – later to be lead singer of Led Zeppelin. This song hit #30 in England on CBS Records. As a recognized UFO lecturer & expert in the Mysteries of the Unknown, he has appeared on many radio and TV shows (CNN, Larry King, Regis Philbin) and he has published a book and various articles on these topics. He has knowledge, experiences and provocative ideas about spirituality, visionary quests and theories on UFO's, Bigfoot, Ancient Artifacts and Monuments. Neil's recent accomplishment is The Messiah Network website and YouTube Channel that has helped so many people and provides a variety of infotainment videos. In the last seven months, his most recent creation was sparked by his idea to give back to the world with 'Your Perfect Prayer To God!' Neil's videos have had over 170,000 views and counting.
About The Messiah Network:
The Messiah Network, responding to the uncertainties of the world in which we live and the moral and ethical challenges we face, offers a solution. Visit TheMessiah.Net. Examine, recite and then share, "Your Perfect Prayer To God!" Our goal is to help people connect directly to God. The website forum has helped a growing number of people throughout the world as evidenced by the large number of positive comments and loyal following. Anyone can suggest a path or open a door but ultimately it is up to each individual to communicate with God. You can follow The Messiah Network on Twitter or Facebook or read the Blog on TheMessiah.Net.
Look to the skies on Friday, August 16th, Neil's birthday. The Messiah Network anticipates a Global Heavenly Surprise.
Neil H. Brandt is available for live interviews or questions regarding The Messiah Network and other specialty topics. Please contact at: Media(at)TheMessiah(dot)Net