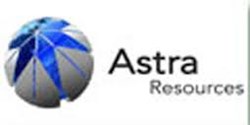 The appointment of Renell Bank as Astra's Lead Manager positions us well for our upcoming Regulated Market Listing in Europe
Adelaide, South Australia (PRWEB) August 07, 2013
Renell Bank can confirm that it has had an advisory relationship with Astra since the first listing of the company on the First Quotation Board in Frankfurt. Renell had also acted as listing agent and broker for intended future listings on the Frankfurt Stock Exchange including the Prime Standard. Since then, Renell has built a good relationship with the company and its management.
Renell Bank is the Lead Manager on Astra's upcoming Regulated Market listing in Europe and will also be advising Astra on further international acquisitions for the company's portfolio.
Astra Resources CEO Jaydeep Biswas says "The appointment of Renell Bank as Astra's lead manager positions us well for our upcoming Regulated Market Listing in Europe"
About Astra Resources
Astra Resources' global portfolio includes gold interests in Southeast Asia, coal mine in Africa, iron ore in India and the Philippines, carbon efficient and commodity businesses, high-strength T-Steel technology in Hungary and clean coal technology. Astra has a strong focus on acquiring certain technologies that will substantially alter the resources industry by changing end-user demand and costs.
Astra aims to do this by identifying inefficient industries, or ones with high cost structures and dominant players or monopolists, and introducing its revolutionary technologies to disrupt the lifecycle of the product. This strategy is widely known as disruptive innovation, or disruptive technology, and refers to an innovation that helps create a new market and value network, eventually changing an existing market and value network by displacing an earlier technology.
About Renell Bank
Renell Bank was registered with the FSE initially as an official broker for German and foreign warrants, and since 1993 for German stocks.
Among other things, Renell's activities include exchange and off-exchange securities and fixed income transactions including all the related activities:

forward trades
financial services, for instance as intermediary for transactions for the purchase and sale of financial instruments
the buying and selling of financial instruments as principal for third-party and own account
corporate finance advisory
capital markets advisory
market making
Media Contact:
Caitlin Petrou
caitlin(at)astraresources(dot)com(dot)au