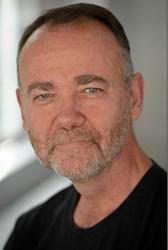 We are incredibly proud to be representing the 5th Global Contact Forum. It's global, local and a very important venue.
Mexico City, Mexico (PRWEB) August 31, 2013
The 5th Global Contact Forum (5thGCF-2014) is an international event that is produced by the the Instituto Mexicano de Teleservicios (IMT), Latin America's leading Contact Center institution with the help of ITESA. This is the 19th consecutive edition of the successful international flagship event, the Contact Forum, has evolved into a worldwide gathering of industry professionals focused on customer service, engagement and excellence. These worldwide events have been recognized as opportunities for professionals to gather and discuss solutions that help secure growth, competitiveness and professionalization for emerging market countries, who are promoting jobs and industry in the contact center industry.
The event is going into its 5th year as the #1 Latin American conference destination for customer engagement thought leaders. The pervious editions of the event have received over 6,000 visitors who have attended presentations and workshops from industry experts and thought leaders. Among the featured speakers and guest have included professionals from Amazon, Google, Volkswagon, GE, Avaya, PCCW, Aspect, British Telecom, Infosys and Verizon.
Attendees come from around to network, educate, inform, advocate and gain knowledge and experiences. The ongoing focus on service, support, technology, customer and employee engagement is timely and relevant to many in the consumer, business and investment sectors.
The 5th GCF will feature trade exhibition alongside the conference and associated social event including a welcome reception and gala dinner for up to 300 delegates. For more information on 5th Global Contact Forum visit http://www.globalcontactforum.com or call at 1-212-463-0043.