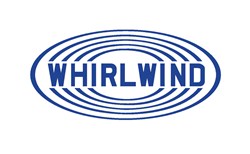 Steel church buildings are also great for new or growing churches whose owners anticipate congregation growth.
Houston, Texas (PRWEB) August 07, 2013
Houston-based steel building manufacturer and distributor, Whirlwind Steel Buildings, has completed work on a new, 11,460-square foot church building in Gulfport, Mississippi. At 90'-0" x 120'-0" x 24'-0", the metal building boasts an exterior drive-thru canopy.
According to Whirlwind Steel President, Ty Sturdivant, metal has become a favorite material for building developers and owners who want to capitalize on the growing popularity of multi-use church buildings. "Today's churches are used for a lot more than weekly sermons – they need to accommodate everything from bible study sessions and choir practices to sports games and events. It's important for builders and contractors to consider a building that allows this variety of usage, and in many cases, the cost-efficiency and flexibility of multi-use steel structures ends up being a perfect fit for a new church."
Sturdivant continued, "Steel church buildings are also great for new or growing churches whose owners anticipate congregation growth. The cost and difficulty of adding on to an existing church building – whether it's another wing or a whole new building – is a lot lower for steel buildings than it is for alternative materials. That's always good news for the pastors we work with, who have enough to consider without worrying about the possibility of having to rebuild their churches from the ground up."
About Whirlwind Steel Buildings, Inc.
Founded in 1955, Whirlwind Steel Buildings, Inc. is an industry-leading manufacturer of institutional, residential , government , industrial, commercial, and institutional metal buildings, metal building components and metal roofing and wall systems. Headquartered in Houston, the company has IAS-certified manufacturing plants in Texas, Georgia, Oklahoma and Minnesota. Products in the Components and Private Manufacturing Services division include metal roofing for residential, agricultural and business uses; self-storage units; boat docks; airplane hangars and steel municipal buildings. For more information about Whirlwind Steel Buildings, please call (800) 324-9992 or visit http://www.whirlwindsteel.com