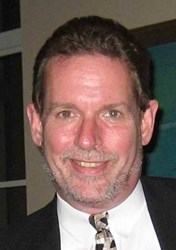 Creating a buying experience that engages the stealth shopper will also impact your ability to better satisfy your traditional shoppers. Developing an e-commerce machine in your store requires changes in three core areas: people, process and practice
Burlingame, CA (PRWEB) August 07, 2013
CarWoo!, the leading online marketplace for automotive buyers and dealers, today announced that Myril Shaw, Vice President, Dealer Relations, will share his expertise with auto dealers about "How to Turn Your Internet Department Into An E-Commerce Machine," at Internet Battle Plan XIV, August 13-14, in Las Vegas, NV. CarWoo! is also a sponsor of the two-day seminar series.
"The majority of today's car buyers never fill out a lead form -- but they did all of their shopping and research online. They arrive at your store fully armed and ready to do battle. Unfortunately, you never had the opportunity to engage with them during their research phase. What happened?" asks Shaw. "E-commerce happened. Gen Y happened. Consumers' expectations have changed. Today it is no longer necessary for online shoppers to pay for product information with their name, email and phone number. The e-commerce mentality is now deeply engrained among consumers and practiced across all retail lines – except automotive," Shaw added.
Shaw's presentation at Internet Battle Plan XIV will explore how, by shifting the focus of the BDC and the Internet Department to an e-commerce mentality, dealers can begin to recapture direct and personal engagement with today's seemingly stealth shoppers.
"Creating a buying experience that engages the stealth shopper will also impact your ability to better satisfy your traditional shoppers. Developing an e-commerce machine in your store requires changes in three core areas: people, process and practice," Shaw stated.
Shaw's presentation addresses the mindset of today's buyers and how it came to be. It then moves into specific, actionable information about how to transition from internet to e-commerce.
The objective of Shaw's presentation is to provoke a different thought process about internet sales, provide guidance on e-commerce expectations and deliver specific actions dealers can implement starting the very next day.
Having been with CarWoo! since its inception in late 2008, Shaw currently heads dealer relations and operations, and is a frequent speaker at automotive industry and dealer events. He has an extensive background in sales, marketing, social media, business development and management. Shaw has also published several books and articles. He is passionate about helping auto dealers maximize their online and internet success; especially in the face of an emerging and demanding new generation of consumers who have strong expectations about e-commerce and their online experience.
About Carwoo!
CarWoo! is dedicated to providing the best online marketplace for automotive buyers and sellers. In the CarWoo! MarketPlace consumers can select the type of car they are interested in, find and communicate privately with local dealers from CarWoo!'s more than 10,000 dealers, receive upfront prices, compare offers and ultimately make a confident, hassle-free purchase decision. Dealers have the opportunity to receive never before available competitive intelligence and insight into the behavior of the online buyer. CarWoo! is the official "Best Deal" partner with AOL Autos and has active relationships with a variety of online sites. More than 13,000 car dealers and hundreds of thousands of consumers have engaged with each other in the CarWoo! MarketPlace.