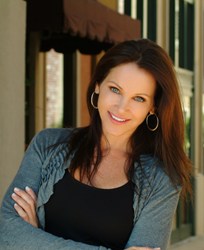 Houston, Texas (PRWEB) August 13, 2013
The grand opening of Murray Covens Contemporary in Dallas will be held on Saturday, September 14th from 7pm. to 10pm. The gallery will feature Renea's abstract sculpted oil works of art as part of the "Beyond Color" exhibit. The elegant 4200 sq. ft. space gallery is located at 154 Glass Street #110, in Dallas. For questions about the show please call (469) 463-6854.
In addition, from September 21st through November 16, 2013, as part of this year's "International Contemporary Masters" Renea's work will be displayed at the Southern Nevada Museum of Fine Art in Las Vegas. Questions about the exhibit should be directed to Lynn Jones (Lynnicm6(at)gmail(dot)com) or visit the museum website.
As the scope of her work expands and her popularity increases with art galleries and collectors, Renea is enjoying a huge success in Aspen this summer. Royal Street Fine Art sold seven pieces of art in one day and eighteen this summer. The gallery owners couldn't be happier. Royal Street Fine Art is located at 205 S. Mills Street #211, Aspen, Colorado.
In effort to diversify and broaden her audience Renea has transferred the masterpieces onto umbrella's and other unique products that she hopes to launch in the near future. The beautiful kaleidoscope designs of her umbrellas have been a hit with her collectors. Please visit her website to find out more.
About Renea: A mother-of-two resides in Houston, Texas. Painting is a complete release for her – she lets her imagination run wild on canvas, and her free-spirited way of looking at the world is reflected in the mirage of colors that exude from her artwork.
Her rise in the art world is as unique as her canvases of vibrantly colored 3-D sculpted oil flowers. In the beginning, Renea experimented with different mediums in acrylic and mixed media formats. She now works exclusively in oil and has developed a coveted, original style that has landed her work in prestigious galleries across the country.
"My intention is not to replicate nature in its entirety, but to vibrantly portray the distinctive form and movement of each petal and leaf. I sculpt and texturize to reflect both the luminous light and the esoteric shadow of each individual floret.