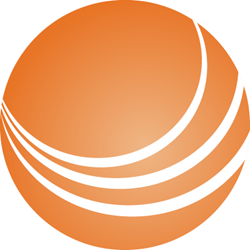 With the MS Lync UC-One plugin, this toggles between the softphone and desk-phone mode, in a very simple way.
Vaughan, ON (PRWEB) August 07, 2013
Broad-Connect Telecom - one of the North American leaders in IP telecommunication solutions and a leading provider of Unified Communications (UC) softphone applications, as well as software and services that enable mobile fixed-line and cable service providers is going to offer UC services over their IP networks. Broad-Connect Telecom, Inc. announced today they have completed interoperability of the newest MS Lync UC-One® plugin for Lync with BroadSoft's BroadWorks telephony application server. Broad-Connect's MS Lync UC-One software plug-in seamlessly integrates BroadWorks capabilities in Microsoft™ Lync™ client.
Broad-Connect's MS Lync UC-One plugin unleashes BroadWorks full suite of capabilities through Microsoft Lync. The new software addresses the following areas:

All Broad-Connect telephony features which were previously only provided in desk-phone mode are now fully supported in softphone mode: Remote Office, Simultaneous Ringing, Do not Disturb, Call Forwarding, Directory lookup, Voicemail to Email, and access to the user portal.
Users now have a unified BroadWorks and Broad-Connect Unified Communications experience whether running the MS Lync UC-One application in softphone or desk-phone mode. The user with a single click can now effortlessly switch between their desk-phone and softphone mode; while using their same Broad-Connect telephony account.
The BroadWorks DMS (Device Management Server) will now allow easy provisioning and administration of all connected devices in both desk-phone and softphone modes and includes a BroadWorks licensing mechanism to ease installation and operation.
Interoperability with BroadWorks 17 SP4, 18 SP1 and 19, including SIP interoperability tests in softphone mode.
Windows 8 support.
Ravi Prasher, VP of Sales, Broad-Connect Telecom, said: "We've always been dedicated to providing solutions that meet the unique needs of our North American consumer base. Many of the enterprises we speak to are seeking comprehensive telephony integration with Microsoft Lync and we believe our integration with BroadWorks via our new plugin, MS Lync UC-One, will enable Broad-Connect Telecom to offer their users the most advanced and robust communication experience."
"We believe the softphone mode integration with full BroadWorks capabilities will be welcomed with open arms. With the MS Lync UC-One plugin, this toggles between the softphone and desk-phone mode, in a very simple way. Businesses will continue benefiting from their rich BroadWorks UC experience while still using the advanced next gen features of our Hosted PBX Solution they enjoy on their desktops. This app will now allow companies to put in place a simple solution which addresses both the office & mobile corporate telephony needs in Lync while leveraging their existing platforms," said Greg Tayler, National Business Development Manager, Broad-Connect Telecom.
About BroadConnect Telecom
At Broad-Connect, we operate our own North America wide private voice and data network. This allows us to control the first and last mile of service, meaning crystal clear voice calls that are securely delivered and are always prioritized over data communications. Our goal is to exceed established performance standards while offering our customers innovative communication solutions coupled with the highest personal service. Please visit http://www.broadconnect.ca/ and http://www.broadconnectusa.com/ for more information.