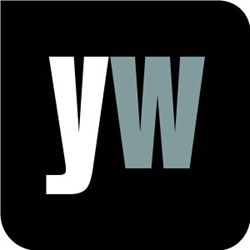 London, UK (PRWEB UK) 17 August 2013
On the 1st of August 2013, salt reduction campaign group Consensus Action on Salt and Health (CASH) came under criticism from ham producers, as their call to reduce salt in cured meat products could be putting people's lives at risk. In response to CASH's criticism that many supermarkets failed to meet the 2012 salt reduction targets For cured meats, Clare Cheney, Provision Trade Federation (PTF) director general, commented, "From the word go, we were concerned about the effect on the safety of ham if the salt content was reduced…CASH has got to accept that there are serious safety risks and that the industry is not prepared to take those risks." (http://www.foodmanufacture.co.uk/Food-Safety/Salt-reduction-in-ham-threatens-consumers-lives-PTF)
With this in mind, Yourwellness Magazine explored how salt can be beneficial to health. According to Yourwellness Magazine, "Salt has always been referred to as a sinful dietary habit, but…what we season our food with is not actually pure salt. Plain table salt is, in fact, sodium chloride which has no nutritional value, in comparison to the crystal salt found in salt mines. A potent solution of naturally occurring crystal salt and spring water can actually be a health product with several health benefits, including the ability to lower blood pressure and restore the pH balance of the body. Other positive health benefits include clearer skin and the internal cleansing of the body." (http://www.yourwellness.com/2012/12/salt-the-surprising-health-food/#sthash.1dQ1OZV7.dpuf)
Yourwellness Magazine noted that this salt and water solution, referred to as sole and pronounced so-lay, is produced by combining one teaspoon of crystal salt in a glass of water and leaving for twenty-four hours. Users then consume the solution on an empty stomach to cleanse the body from any toxins, or else to ease painful sinuses and for bathing to reduce water retention.
Yourwellness Magazine explained that when the body's natural frequency is not in tune, it can result in illness and generally feeling unwell, but salt has its own vibration pattern, which can help restore that which can be found in the human body.
To find out more, visit the gateway to living well at http://www.yourwellness.com/.