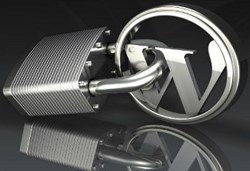 (PRWEB) August 08, 2013
MDWebPro wants to help educate healthcare professionals on how to secure their websites and prevent hackers from terrorizing them from the inside out. WordPress is the largest content management system in the world with over 68 million sites worldwide and over 11 billion pages viewed every month. This means that sites created through WordPress are likely to be targeted by hackers.
"Website breaches lead directly to financial fraud, identity theft, regulatory fines, brand damage, lawsuits, downtime, malware propagation, and loss of customers... It is far preferable to do something now to avert and minimize harm before disaster strikes." - WhiteHat
During the month of August MDWebPro will release content focused on securing WordPress sites by creating things like a case study which give a real life example of a client that was hacked and the steps that were taken in order to become a secure site. They will also release an eBook and host a helpful webinar to provide even more resources for their audience to utilize in order to prevent website breaches.
Digital Solutions, Inc. out of Minneapolis hosts the MDWebpro Blog and suite of applications helping doctors across the United States and abroad to better utilize and measure inbound marketing. To learn more about MDWebPro or Digital Solutions, Inc. visit MDWebPro.com or call 800-941-0378.