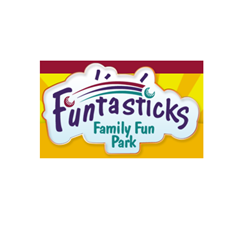 Tucson, Arizona (PRWEB) August 08, 2013
Local family fun center, Funtasticks, is hosting a one-of-a-kind event and great opportunity at their family fun center located at 221 E Wetmore Rd in Tucson, AZ this weekend. Talent scouts for the popular local television program, Nuestra Hora con Lety, will be on hand for open auditions with interested, and talented children this Sunday, August 11th. There is a $20.00 registration fee & the audition is an open opportunity for children who wish to continue into broadcasting, theatre, and a range of other entertainment careers.
With sign ups extended to a 3 o'clock deadline on the day of the event, the pre-auditions will stretch from 3 p.m. to 7 p.m. at the Funtasticks center in Tucson. Along with the auditions themselves, there will be a grand opening performance by Darian Moran, featuring dancers from the Viva Performing Arts Center. Dresses and decorations will be supplied by XO Flowers, and the following businesses are scheduled to host booths for auditioning children and spectators:

Expect More Arizona
Viva Performing Art Center
Margarita Camarena Marka Cakes
Miss Latinoamerica
American Family Insurance
Culver's
These pre-auditions lead to a rare opportunity for talented children in Tucson, the chance to be on a popular TV program! Open to children ages 4-12 years old, the winners of the August 11th pre-auditions will go on to compete in final auditions on September 8th for the chance to be featured on Nuestra Hora con Lety. For singers, dancers, young personalities or any child with artistic ability, this could be the first step to networking and beginning to work in the television and entertainment industries!
Fun and entertainment before and after the auditions will be provided by the Funtasticks family fun center. Funtasticks features mini golf, arcade games, go karts, and a range of other activities that will all be in full swing for the young performers and their families on the day of the event. Even if guests are just attending to support a favorite little star, Funtasticks aims to round out the experience to a day of entertainment and family fun in Tucson, AZ.
If you think your child has what it takes to audition for the Nuestra Hora con Lety program, stop by:
Leilani's Shear Creations
5337 S 12th Ave
Tucson, AZ 85706-3201
Phone: (520) 294 9812
For more information about the pre-audition event for Nuestra Hora con Lety or to ask about activities and event planning at the Funtasticks Family Fun Center, contact:
Funtasticks Tucson
221 East Wetmore Road
Tucson, Arizona 85705
http://funtasticks.com/
Phone: 520.888.GOLF (4653)
Fax: 520.293.7597
info(at)funtasticks(dot)com